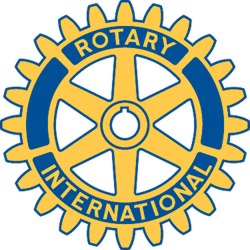 Rotary Club of New Bedford, MA - Weekly GAM
GAM...A nautical term describing the exchange of news between vessels departing from and returning to their ports...
August 30, 2017
An Important Message from the District Governor
Dear Fellow Rotarians,
In response to the many inquiries I have received for information, you may donate to DISASTER AID USA, a Rotary-sponsored organization that urgently needs supplies for victims of Hurricane Harvey.
Donations are needed and can be made by check mailed to - Disaster Aid USA, 9817 Lanham Severn Road, Lanham, MD 20706 or by visiting their website - www.disasteraidusa.org and clicking-on the Pay Pal button.
Disaster Aid USA is a Rotary Project put in place to aid in disasters in the USA and outside the USA (Globally). A plea has come from Rotarians in TX and LA:
• Larry Agee, Executive Director, Disaster Aid USA
• Bob Grill, a PDG, Chair of DA USA, BOD Disaster Aid International member
• Rotarian Volunteer Wayne Baumier, known to many Rotarians in D7950, is directing the volunteer effort through VOAD, Voluntary Organizations Active in Disaster, of which DA USA is a part. Photos from Wayne will be posted on the District Web site soon in a photo album titled, Hurricane Harvey.
Thank you.
Stephen Certa DG 2017 - 2018
This Week
With almost as many former Rotarians and spouses as there were club members, Fay's Restaurant hosted the monthly evening social. Food, drinks and good company, what can I say but you missed a fun one…
Rotary Minutes Check out this video about this year's Rotary theme "Rotary Makes a Difference". Only 2+ minutes www.youtube.com/watch?v=EU0cxARlFfw
PRESIDENT'S HALLOWEEN MEMBERSHIP CHALLENGE: (Does anyone read this section anymore?)
VISITORS AND GUESTS: Former Rotarian Alan Freitas and his wife, Joy. (You had to know these were the "special guests" I've been mentioning); Rotary Spouse Charlie Barrett; Former Rotarian's Spouse Gerry (with a G) Dupont ( A former Rotarian, not a former spouse)
Next Week
UPCOMING EVENTS:
September 5th – POSTPONED Monthly Board Meeting.
September 6th – Lunch at the Wamsutta. Our guest speaker will be Ryan Methier (invited by Trine), the new Athletic Director at Greater New Bedford Vocational Technical High School.
September 12th – RESCHEDULED Monthly Board Meeting. 5:00 pm. Location: Fire Safety Inc., 955 Reed Rd, N. Dartmouth. MA. All are invited.
September 13th – Program TBD
Odds and Ends
DUES
Did you pay yours? Dues are $130 annually so $65 is due now.
LUNCH PROGRAMS 2017-2018
ONLY 6 5 4 SPOTS LEFT. What are the next months that need to be filled? I'm so glad you asked. January and February need a person so plenty of time to find speakers. January usually has one week as our Yankee Swap meeting so there's one meeting taken care of all ready. Help the club and have some fun.
DISTRICT REMINDERS (if you are interested in attending any of these, please ask a board member for more information)
- RIDE FOR POLIO, Foxboro, MA, September 17, 2017 http://rotary7950.com/event/2017-ride-for-polio/
- ZONE 24 & 32 INSTITUTE, Hartford, CT, October 19-22, 2017 Come and hear Rotary International President Ian Riseley and the first female club president Sylvia Whitlock https://portal.clubrunner.ca/50077/SitePage/2017-hartford-institute-zones-24-32/invitation-to-hartford-zone-institute
- FOUNDATION DINNER, Venus De Milo, Swansea, MA, November 9, 2017
- P-BRUINS ROTARY DAY FOR POLIO, Providence, RI, December 2, 2017
- MID-YEAR/PRE-PETS MEETING, White's of Westport?, February, 10, 2018 – INCLUDES Club Secretary and Treasurer Training.
One More Thing – A (Clean) Alan Classic
First Man on the phone: "Hello, this is the law office of Schwartz, Schwartz, Schwartz and Schwartz. How can I help you?"
Second Man: "May I speak to Mr. Schwartz?"
First Man: "Sorry, he's in court today."
Second Man: "Okay, may I speak to Mr. Schwartz, then?"
First Man: "He's out on the golf course, sorry."
Second Man: "Okay, may I speak to Mr. Schwartz, then?"
First Man: "He's retired."
Second Man: "Okay, may I speak to Mr. Schwartz, then?"
First Man: "Speaking."
Peter A
Cub Reporter
Lisa F
GAM Editor