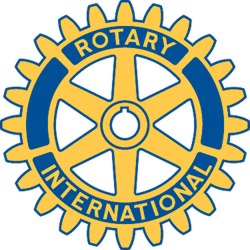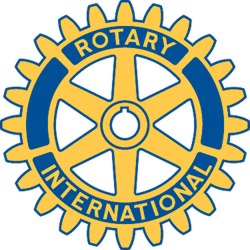 Rotary Club of New Bedford, MA - Weekly GAM
GAM...A nautical term describing the exchange of news between vessels departing and returning from its port...
2008
This Week
President Sarah, refreshed from her vacation in the Alps, returned with enthusiasm unbounded as she opened today's meeting. Suddenly realizing that Stuart was not present, she called upon Alan for the invocation and he responded with a recitation that awed the Club, and would have pleased any Man or Woman of the Cloth from any church in the country. Very impressive, Alan, you may be called upon more often!
A last minute program switch gave us, in place of announced Lynn's classification talk, a Club Assembly centered around a report by the Fund Raising Committee chair, Pres-Elect Bob. Plans have been firmed up for an additional fund-raiser, a "Calendar Raffle", now planned for January '09. There will be a prize each day of the month, and a grand prize on the 30th. The goal is to sell 600 tickets at $10.00 each. Rotarians will be asked to help solicit prizes and sell tickets.
The committee is also looking into a joint project with the Veterans Transitional House, and suggestions from the members included things like a Jazz Concert, TV Auction, Sales of Christmas Trees and/or Fruit, a "local" Phone Book, and a 50-50 Raffle. The committee asks for your input and all are invited to the next committee meeting on Sept. 17th.
Pres. Sarah reminded all that Breakfast With Santa is not too far away and that sales of ads on the place mats will start soon.
Visitors today were Kristen's daughter Mia, and my granddaughter Amanda, both of whom are headed back to school next week.
Coming Attractions
Kathy Castro announced a verrrrry interesting Boston Red Sox Tickets package raffle to benefit Saint Anne's Hospital Hudner Oncology Center. The prize consists of two tickets for Sept. 25th game vs Cleveland. Seats are behind the Sox dugout, Row 1, Box D53. Limo transportation to and from the game will be provided, and the winner also gets $200.00 cash to spend as she/he wishes. Tickets are 1 - $5.00; 3 - $10.00; 9 - $20.00 - winner will be pulled Sept. 14th so get your tickets quickly!
DG Steve Silverman has announced this year's Rotary Foundation Seminar and Dinner will be held at White's of Westport on Saturday, October 25th. The seminar will be from 1-5 PM, cocktails 5-6 PM, and dinner following. This is a very interesting event, and a great opportunity to learn more about the programs of Rotary International.
Next Week
Our speaker will be author Casey Sherman (sorry, that's all the info I have at this writing).
Odds & Ends
Pres-Elect Bob is still looking for volunteers to secure interesting programs. We're all set thru November, suggestions needed after that!
Very appropriately, after our discussions last week about Literacy there's an article in September's Rotarian magazine entitled "How to spot a mentor". Good reading for anyone willing to help David out on a NBRC literacy project.
And Finally
A lank, disconsolate-looking farmer stood on the steps of a town hall during the progress of a political meeting. "Do you know who's talking in there now?" demanded a stranger briskly, pausing for a moment beside the farmer. "Or are you just going in?" "No,sir; I've just come out", said the farmer decidedly. "Congressman Smiffkins is talking in there". "What about?" asked the stranger."Well," continued the country-man, passing a knotted hand across his forehead, "he didn't say."
Orren Robbins
GAM Editor
P.S. Sounds like Bill Clinton at his first DNC convention in the eighties!