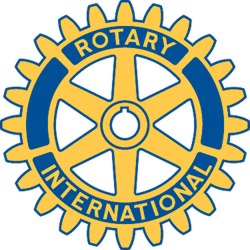 Rotary Club of New Bedford, MA - Weekly GAM
GAM...A nautical term describing the exchange of news between vessels departing from and returning to their ports...
July 5, 2017
This Week
A club assembly was held by new president Peter. He discussed his goals for the year including starting the meeting on time (if he isn't there at 12:15 then anyone can start the meeting) and a president's membership challenge which will happen 3 times a year (see below) as well as retention. To the last one noted, he reviewed everything we do each year and asked for the club's thought on if we should continue doing that. He will be sending out emails to all the club members that were not in attendance to get their feedback on this. Also, he shared the district's list of suggested club goals. He asked everyone to review the list to see if anyone had interest in completing items on the list which he will also send to those who were not able to attend. A donation from the club was presented to Adam for the Boy Scouts which he gave us collector patches for a thank you.
HALLOWEEN PRESIDENT'S MEMBERSHIP CHALLENGE: The club president has challenged every member to ask at least one person to join Rotary by Halloween. There will be a challenge again for Valentine's Day and Flag Day as well. Congrats to Ellen for being the first person to complete this challenge.
VISITORS AND GUESTS: Lew Victor joined us again. He is a visiting Rotarian from Taunton.
Next Week
July 12th – Lunch at the Wamsutta. PP Gerald Wheeler will be presenting his classification talk….or maybe something else?
UPCOMING EVENTS:
July 11th – Monthly Board Meeting. 5:00 pm. Location: Fire Systems Inc., 955 Reed Rd, N. Dartmouth. All are invited. This location will not change this month as may have been previously indicated.
July 19th – Program TBA
July 26th – Monthly Evening Social. 5:00 pm to 7:00 pm. "At a place with food and drink" Just plan on attending.
August 1st – Monthly Board Meeting. 5:00 pm. Location: Fire Safety Inc., 955 Reed Rd, N. Dartmouth. MA. All are invited.
August 5th – Bridge Home Outing. Cheryl's Home in Dartmouth. Time - TBD
August 9th – Lunch at the Wamsutta. Annual Scholarship Luncheon. We ask all Rotarians to do their best to save this date to attend the annual Scholarship Luncheon. Scholarship recipients and their family will be in attendance to accept their (you guessed it) scholarships. WE WILL BE NEEDING AN RSVP FOR THIS LUNCH
August 23rd – SAVE THE DATE Lunch at the Wamsutta. We ask all Rotarians to do their best to save this date to attend the weekly meeting this week. This is the incoming District Governor's annual visit. We would like to give a strong New Bedford welcome to DG Steve Certa. He has agreed to forgo the additional board meeting before lunch. Please come out to support him and our club.
Odds and Ends
IN THE MAIL BAG
This week's mail bag brought thank you's from Better Community Living, Youth Opportunities Unlimited, Community Nurse Home Care and the Kennedy-Donovan Center for donations the club had given them. This is where some of the RotaFest money went.
Also in the bag was a request for volunteers from Beacon Hospice. There are several different opportunities to help. Check out the website at www.amedisys.com/services/volunteers-and-donations/ for more details If you are interested, please contact Volunteer Coordinator Erin Hassell at 508-324-1900 ext 108 or by email at erin.hassell@amedisys.com
DUES
Dues are due. Lisa handed out more invoices for the second half of the year at this week's meeting. If she does not see you at a meeting soon, she will email them to you. The club must pay Rotary International and the district in July. Please do your best to submit payment in a timely fashion.
BRIDGE HOME SUMMER EVENT – Saturday, August 5th
A few Rotarians have stepped up to plan and implement this event. Cheryl has agreed to be the point person on this. Please let her know how you will be able to help.
HELP WANTED
Needed: Editor and/or writers for the GAM.
LUNCH PROGRAMS 2017-2018
ONLY 6 SPOTS LEFT. President Elect Carole has had a few people sign up to do programs this coming Rotary year. She still needs a few more. Please consider taking a lunch or two off her hands. (You can even take a month with a partner) If not, you'll have to hear her speak each week….after….week….after….week….after….week….after…
NAME TAGS
We have Rotary name tags available (for free). Let us know if you need one. So far there are two requests.
DISTRICT REMINDERS (if you are interested in attending any of these, please ask a board member for more information)
- PAW SOX ROTARY DAY FOR POLIO, Pawtucket, RI, August 22, 2017
- RIDE FOR POLIO, Foxboro?, MA, September 9?, 2017
- P-BRUINS ROTARY DAY FOR POLIO, Providence, RI, October TBD
- ZONE 24 & 32 INSTITUTE, Hartford, CT, October 19-22, 2017
One More Thing – An Orren Classic
A tough old Badlands rancher once told his grandson that the secret to long life was to sprinkle a little gun powder on his oatmeal every morning. The grandson did this religiously, and he lived to be 93. When he died he left 14 children, 28 grandchildren, 35 great-grandchildren ... and a 15-foot hole in the wall of the crematorium!
Peter Ashworth
Cub Reporter
Lisa Faria
GAM Editor