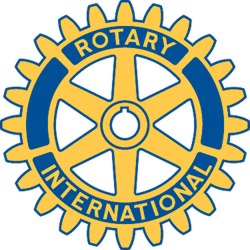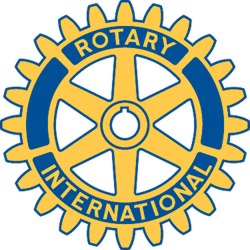 Rotary Club of New Bedford, MA - Weekly GAM
GAM...A nautical term describing the exchange of news between vessels departing and returning from its port...
2008
This Week
While president Sarah and family were lolling under a palm tree, overlooking the blue waters and sipping soda on the sunny sands of the Berkshire's; pres-elect Bob called the meeting to order today.
Our speaker was President of the Bridgewater's Rotary Club, Fran Jeffries, Chair of the Dist. 7950 Literacy Committee, who introduced us to a Rotary International program of recognition for Rotary Clubs working to support the world-wide program "International Declaration of Literacy". She told of her personal experiences in the "Rotary Volunteers Program" and deep satisfaction and personal reward that comes from succesfully helping people to learn to read and write at even the most elementary level. The Recognition Awards are given at three different levels- District, Zone and Area - and each requires a relatively simple list of activities to qualify. Fran went on to urge any Rotarian who would like to learn more about this program, or about Rotary Volunteers, to e-mail her at francesjeffries_1@msn.com .
Topping off this very important and informative program, vice-president David Biggs immediately volunteered to head up any NBRC literacy program that the Club decides to participate in. Thanks, Dave.
Next Week
Our program for August 20th will be (relatively ) new Rotarian Lynn LaBerge giving her Classification talk. Now, I've made up my mind that if there's anything really "newsworthy" in her presentation, I'm not going to repeat it in the GAM, so y'all better come, just in case!
Odds & Ends
Pres-Elect Bob's fund raising committee met prior to today's meeting and a new (additional) fund-raising project is in the works for October. Watch for more detals, but basically it's a month-long Trick or Treat Calendar Raffle. There will be 31 prizes, one a day, and a grand prize on Halloween. Prize donations in the $50 value range, will be required, so Rotarians are asked to start thinking about sources who might be willing to make such donations. Fund-raising committee will meet next Wednesday at 11:30 AM - anyone who needs a "make-up" is welcome to attend.
Happy $$$$'s abounded today in recognition of our program, but one other stood out - David Biggs was happy to report that the YMCA/United Way garden reached the 10,000-pounds of produce level to feed the hungry this week. Nice work.
Through some "miracle" our speaker, Fran, won the flowers (even 'tho I don't believe she even had a ticket.
And Finally
A country youth was driving to the County Fair with his sweetheart when they passed a booth where fresh popcorn was for sale. "My, Abner, ain't that nice?" said the girl. "Ain't what nice?" asked Abner."Why, the popcorn: it smells so awfully good", replied the girl. "It does smell kind of fine", drawled the youth. "I'll jest drive a little closer so you can get a better smell."
Orren Robbins
GAM Editor