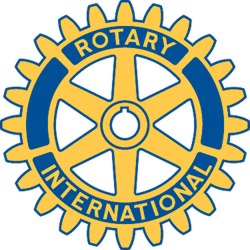 Rotary Club of New Bedford, MA - Weekly GAM
GAM...A nautical term describing the exchange of news between vessels departing from and returning to their ports...
May 31, 2017
This (Past) Week
Great food and great guests. This week found Rotarians at the Moby Dick Brewing Company, one of downtown's newest brewery. With a room overlooking the brew tanks, we hosted several guests while sampling some great appetizers. Fries with fondue, mussels, scallops and chicken tenders were enjoyed by all. Thanks to Rotarian Beatriz for making all the arrangements. Hopefully we did not scare off our newest prospective Rotarian….
VISITORS AND GUESTS: Former Rotarian Nancy Wood and her hubby Gerry with a "G". Prospective Rotarian - Marlene Lira (invited by Nancy), Branch Manager, Bristol County Savings Bank. Amy Rapoza, guest and daughter of Cheryl.
Week of 6/5
June 7th – Lunch at the Wamsutta. Club Assembly – RotaFest 2017 Final Discussion and other items. Prizes may be available for a few lucky attendees…..
UPCOMING EVENTS:
June 6th – BOARD MEETING POSTPONED TO JUNE 13
June 14th – Lunch at the Wamsutta. Classification Talk from…..Classification talks are Rotary tradition on getting to know about fellow club members.
June 21st – Lunch at the Wamsutta. Our guest speaker will be Shelley Cardoos (invited by Beatriz), Executive Director of Entrepreneurship for All Southcoast. She will be talking about the EforAll program.
June 28th – Officer Induction Night. No lunch meeting. More information to follow.
July 4th – Board meeting date changed to July 11th - HAPPY INDEPENDENCE DAY!!
July 5th – Lunch at the Wamsutta. Incoming President's Club Assembly.
July 11th – Board Meeting. 5:00 pm. Location: Fire Systems Inc., 955 Reed Rd, N. Dartmouth. All are invited.
Odds and Ends
HELP WANTED
Needed: Ringing of the Bells chair. Need a person (or pair of persons) to work with the Salvation Army to schedule the annual Ringing of the Bells as well as organize the schedule of ringers. This usually occurs the first weekend in December which seems a long way off, but will be here sooner than we know it. IT IS EASIER THAN IT SOUNDS. Did I mention the million dollar stipend? Wait, there isn't one?......
Needed: Editor and/or writers for the GAM.
LUNCH PROGRAMS 2017-2018
Vice President Carole (soon to be President Elect Carole) is looking for Rotarians to be the program coordinator for one month next year. If you did not do it this past year, please consider doing it now. For most months, it would require finding 2 to 3 speakers and picking a place to have the evening social. Speakers could talk about local events, teach a business technique, share a book they wrote, give a classification talk (this would be a Rotary member) or any other number of ideas. Please let Carole know if you can take a month.
SPECIAL PROJECT
We are looking for some members to help spruce up our banners, the ones with the club flags in particular. If a couple of folks want to get together and spread the banners out, clean them up (Magic Sponge maybe), add new ones in the blank spots, re-attach loose ones, etc. Just make them look better really. Might be more fun with a bottle of wine (my treat J )
- On a semi-related note, does anyone have our club's flags? Rotary Clubs throughout the world have banners that are reflective to their local community. When Rotarians visit clubs in other countries and throughout their home country, it is customary for the clubs to trade banners. Someone thought our secretary might have them?
DISTRICT REMINDERS (if you are interested in attending any of these, please ask a board member for more information)
- ROTARY INTERNATIONAL CONVENTION, Atlanta, GA, June 9-14, 2017 www.rotaryconvention2017.org/
- DISTRICT GOVERNOR INSTALLATION DINNER: Union Point, Weymouth, June 23, 2017 http://rotary7950.com/event/dg-steve-certa-installation/
- PAW SOX ROTARY DAY FOR POLIO, Pawtucket, RI, August 22, 2017
- RIDE FOR POLIO, Foxboro?, MA, September 9?, 2017
- P-BRUINS ROTARY DAY FOR POLIO, Providence, RI, October TBD
- ZONE 24 & 32 INSTITUTE, Hartford, CT, October 19-22, 2017
One More Thing – An Orren Classic
When teacher asked in what part of the world the most ignorant people were to be found, a small boy volunteered quickly, "In New York." The teacher was amazed, and questioned the lad as to where he had obtained such information. "Well," he replied, "the geography book says that's where the population is most dense."
Peter Ashworth
Cub Reporter
Lisa Faria
GAM Editor