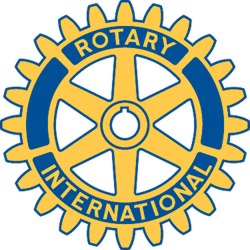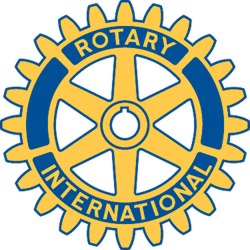 Rotary Club of New Bedford, MA - Weekly GAM
GAM...A nautical term describing the exchange of news between vessels departing and returning from its port...
2008
This Week
An amusing, educational, informative and entertaining visit by long-time Wamsutta member, historian and retired College Professor Jules Ryckebusch, covering the colorful history of the James Arnold Mansion, now known as the Wamsutta Club. Professor Ryckebusch traced the history of the Club from New Bedford's 1866 Wamsutta Baseball Team, through it's subsequent years as an exclusive men's club primarily catering to the Whaling Industry, and then the Textile Industry, before becoming the integrated men's and women's club that it is today.
An interesting adjunct to his discussion came about as a result of his intense interest in the saga of Lizzie Borden. It was noted that although her trial was held in New Bedford, there was much associated travel between New Bedford, Fall River and Boston in those late 1800's days that seemed to be much more efficient than it is today! Sure enough, trains and trolley cars in the 1890's provided faster travel from New Bedford to Boston than can be had today by fast automobiles and super highways. And, the Professor points out, "when you got there you didn't need to find a parking place!"
Next Week
Fran Jeffries, President of the Bridgewaters Rotary Club, will be telling us about District 7950 Literacy programs. Fran, a long-time District committee member, is Chair of the Literacy Committee, and also serves on 5 other District committees
Odds & Ends
Visitors today - Amanda Robbins for the fourth week of 100% attendance, and Bob Lamothe, our president's lucky husband.
Fulfilling her pledge to recognize Rotarians accomplishments, President Sarah handed out chocolate sweets to members celebrating length of service anniversaries this month. Recognition went to Tom Rainford and Holly Whitman, two years; Nancy Wood and Andy Duncan, 1 year; Bob Smith 4 years; and Sue Whitney reaching the 11 year mark.
With a typical Tom Riley flourish, today's flowers were presented to Pres. Sarah - Tom's way of cleverly covering for the fact that he had failed to provide tickets to the members as he checked them in. The weekly bouquet of flowers, by the way, is donated to the Club by Peirce the Florist, 1809 Acushnet Avenue, 508-995-0800 - "Flowers for every occasion", (call them) a tradition started by former Rotarian Charlie Wheeler, who passed away several years ago.
And Finally
"What does your son do?" Farmer - "He's a bootblack in the city". City slicker - "Oh, I see, you make hay while the son shines."
City slicker to farmer -
PS. A baker's dozen plus missing today. The GAM hopes you are "making up" somewhere!
Orren Robbins
GAM Editor