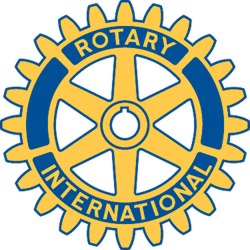 Rotary Club of New Bedford, MA - Weekly GAM
GAM...A nautical term describing the exchange of news between vessels departing from and returning to their ports...
March 22, 2017
This Week
RotaFest is 5 weeks away. See update below.
Wow!!! Did you miss a fun one!! This week's lunch at the 99 had laughing and dancing on the tables. Everyone in attendance walked away with cash and/or prizes. Not to mention, the entertainment was amazing. Well that might have happened but I missed it too. I hope that it was truly a success for Better Community Living. They are a wonderful cause to dine for.
ADDITION AFTER POSTING:
It was a great fellowship event. Tom thanked everyone for their support for Better Community Living.
VISITORS AND GUESTS: Rotary spouse and all around nice guy, Cheryl's husband Charlie. Prospective Member - Bunny, of Bunny's Bouquets, in attendance again. Her application will be reviewed at the next board meeting.
Next Week
March 28th – Monthly Evening Social. THIS IS A TUESDAY. Inner Bay Café & Grille, 1339 Cove Rd, New Bedford. 5 to 7 pm. Stop in anytime. This is another RotaFest participating restaurant. RSVP'd with a dozen.
UPCOMING EVENTS:
March 29th – No Lunch Meeting.
April 4th – Board Meeting. 5:00 pm. Location: Fire Systems Inc., 955 Reed Rd, N. Dartmouth. All are invited.
April 5th – Community Service Lunch and MILLION DOLLAR MEAL. We will be again stocking the shelves at M.O. Food = L.I.F.E. Food Pantry, at 723 Pleasant St, New Bedford. Food distribution will be until noon that day, so please look to be there around 12:15 as to not interfere with their process. Thank you Cheryl for setting this up.
April 12th – Lunch at the Wamsutta. Our guest speaker will be David Pleteau, (invited by Cheryl), student director for the Rotary Youth Leadership Award Service Project Team. He will be talking about Rotary's RYLA program.
April 19th – Lunch at the Wamsutta. Our guest speaker will be David Buck, (invited by Cheryl), sommologist for Traveling Vineyards. He will be discussing sommology, the art of pairing food and wine.
April 26th – No meeting. We will meet at the Seaport on the 27th for lunch so we can set up for RotaFest.
April 27th – Lunch at the Seaport Inn to set up for RotaFest. 12:00 pm.
April 27th – ROTAFEST. 5:30 pm. Location: The Seaport Inn, Fairhaven, MA
May 2nd – Board Meeting. 5:00 pm. Location: Fire Systems Inc., 955 Reed Rd, N. Dartmouth. All are invited.
May 3rd – Program TBD
May 10th – Lunch at the Wamsutta. Our guest speaker will be Jennifer Downing (invited by Beatriz) , executive director of Leadership Southcoast. She will speak about Leadership Southcoast and alumni retention.
Odds and Ends
This Saturday, March 25th at 12 Noon, Rotary's own Mark Treadup will be honored at the Vietnam Veterans Recognition Day at the Fort Taber Fort Rodman Military Museum in the south(est) end of New Bedford. The event is sponsored by Vietnam Veterans Chapter 499 in New Bedford whose president is our own John Remedis!! Other honorees are Sarah-Yvonne Doyle (a local high school senior sending care packages to troops overseas), Sarah Nicholan, Alice Faria, Crawford Daniel, Dr. Carol Ryan and Mary Espinoza. If you are free please join Linda, John and other Rotarians to watch Marc receive this honor. Congratulations Marc. You make us proud to know you.
ROTAFEST UPDATE: April 27th 5:30pm Seaport Inn, Fairhaven (this information is as of 3/23/17)
Other than posters will be available very soon, there is not much to report. Below is the same information from last week. Please send in updates on auction items, ticket sales, sponsorships, etc.
Auction items – Find them.
Michelle has asked you keep looking for them and bringing them in. Big and small items needed. Thank you Joe M. for the Patriots' tickets. We will also be looking for lottery tickets and bottles of wine.
Tickets – Sell them. $50 each
A few people still have not received tickets. Let Peter know how many you need. We do ask everyone take 10 to try to sell. Also, please let him know how many you have sold.
Sponsorships – Sell them. $1,000 - $500 - $300
Locked in so far –
Gold – BayCoast Bank
Silver - Better Community Living, Clean Uniform Rentals, Fire Systems Inc, First Citizen's, Rich M., Gold Star Realty
Bronze - Marine Hydraulics, Carole J.
Unknown level - Dias, LaPalme & Martin
Last year's sponsors that we haven't heard from - Ponichtera & Desnardis PC, NB Area Chamber of Commerce, YMCA, Places to Go (please let us know soon if you have contacted them) (I've left a couple of Rotarian specific sponsors off the list)
Restaurant partners – Recruit them. The following have made the poster deadline. We can still have others participate.
Locked in so far – Airport Grille, Dorothy Cox, Dunkin Donuts, The Edge, Fay's & Knotty Pine Catering, Frontera, Mike's, Not Your Average, Joe's, Pasta House, Texas Roadhouse, Wicked Kickin, Inner Bay
Not returning/ said no – Applebee's, Black Bass, Greasy Luck, Olive Garden, Ninety Nine, Buffalo Wild Wings.
Clarification? – Just ask (I'm guessing you know how RotaFest works)
District Reminders – For details, check out previous GAMs
- DISTRICT 7950 TRAINING ASSEMBLY: Whites of Westport, April 1, 2017
- MULTI-DISTRICT ROTARY CONFERENCE, Providence Convention Center, April 28-30, 2017 – For more information go to www.rotaryconference2017.org .
- DISTRICT GOVERNOR INSTALLATION DINNER: June 23, 2017
One More Thing – An Orren Classic
THE TEMPERANCE PLEDGE. – I said to him "Please kindly sign the pledge." He said, "Why sure, I'm glad to do it." But then his missus said. "You leave my Luke the way he is," She tapped her foot. "When drunk, he is a human pearl, but sober he's no good!" – Editorial note: Don't forget these are from the 1939 "10,000 Jokes Toasts and Stories" book. It was adjusted slightly for the modern audience.
Peter Ashworth
Cub Reporter