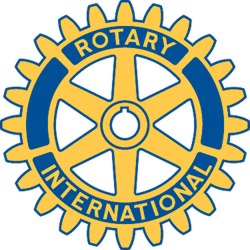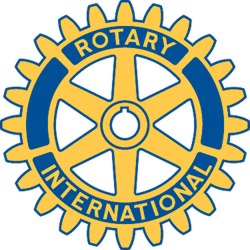 Rotary Club of New Bedford, MA - Weekly GAM
GAM...A nautical term describing the exchange of news between vessels departing and returning from its port...
2008
This Week
Our General Assembly meeting was an informative and thought provoking look at our seven committees, with reports of committee activity and suggestions for additional projects offered.
Linda Silveira opened the session with a report on the VOCATIONAL SERVICE Committee (subbing for committee chair Kathy), noting our *Scholarship Program, *a program in cooperation with the New Bedford Public Library, and *formation of an Interact Club at NBHS, all in the works.
She also reported on MEMBERSHIP Committee projects in progress including *contacting former RCNB members to consider re-joining us,*work on improving quality and quantity of PR efforts, *membership recruitment events and *special meetings with new Rotarians to ensure their continued interest and experiences. Member suggestions included *hosting a "Business After Hours" with the Chamber, and *a system of re-distribution of our monthly Rotarian Magazine into the community.
David Biggs, covering the PUBLIC RELATIONS Committee, *told of on-going efforts to promote news items in The Standard-Times and area weeklies,*urged members to continue to tell him about Rotary related events, *suggested he would appreciate help with writing releases, and *asked that all requests for financial assistance from the Rotary Club be funneled through Pres. Sarah so that nothing gets lost.
Paula Freitas' COMMUNITY Service report highlighted upcoming activities such as *participating in Operation Clean Sweep,*helping out at Market Ministries, *returning to Paint Your Heart Out, and *volunteering to assist SMILES, in addition to on-going involvement with Bridge House and the Salvation Army. Member suggestions included volunteering to help out at the Working Waterfront event.
Ron Melbourne, INTERNATIONAL Service Chair, urged members to *contribute information and ideas for the Club web site, *encouraged support for District International projects as a way to expand our International activity with minimum complications, and suggested adding projects such as *Books for Africa!
Bob Smith, FUNDRAISING Chair, urged *adding another fund-raising event in addition to Wine Tasting and Breakfast with Santa, to increase our ability to serve our community, *told of a project that he and Rich Medicke will be exploring, and *invited suggestions by the membership of things that they enjoy and think would be worth adding.
Next Week
Our speaker will be long-time Wamsutta Club member Jules Ryckebusch, who's topic will be (in Bob Smth's words)…"either the Wamsutta Club, Charles Dickens, English Literature writers, or maybe all three".
Odds & Ends
Still time to make plans for the District Fun Day event on the Cape this weekend (Sat. Aug. 9th 1-4 PM) Give Ron a call if you'd like to attend
Holly gave advance notice of Better Community Living's 20th Anniversary event coming up August 19th at the Café Funchal
Visiting for the third week in a row - Amanda Robbins, identified as our "Summer Rotarian".
Kevin Inkley added meaning to our Four Way Test, filling in the "Of the things that we say and do" adjunct that we so often overlook. Thanks, Kevin.
Pres. Sarah read a very nice letter of thanks from one of last week's scholarship winners, Thomas Lobo-Dorsey
And Finally
Bursting open the door marked "Private", the butcher confronted the local lawyer. "If a dog steals a piece of meat from my shop, is the owner liable?" he asked the man behind the desk. "Certainly", replied the lawyer. "Very well, your dog took a piece of steak worth a half a dollar from my shop just about five minutes ago." "Indeed", the lawyer returned smoothly, "Then if you give me the other half, that will cover my fee!"
P.S. If you hear that corn was growing wildly at our meeting this week, it was. The groans could be heard all over downtown!
Orren Robbins
GAM Editor