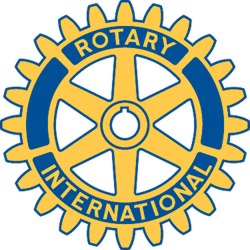 Rotary Club of New Bedford, MA - Weekly GAM
GAM...A nautical term describing the exchange of news between vessels departing from and returning to their ports...
Jan 25, 2017
This Week
This month's evening social had a bit of a "musical chairs" flair to it with the largest attendance seen at one of these in a little while. Ellen hosted us at Carmine's Italian Ristorante in scenic downtown New Bedford in the Candleworks building. People popped in and popped out while delicious food was had by all (except those that didn't eat). The desserts at the end may have been the highlight of the night. We missed you if you missed it.
VISITORS AND GUESTS: Hubbies Frank Faria and Charlie Barrett, First Daughter Whynacht (sorry I forgot her first name)
Next Week
February 1st – Lunch at the Wamsutta. Program TBA – Carl has someone lined up but I was unable to connect with him to get the details.
UPCOMING EVENTS:
February 7th – Board Meeting. 5:00 pm. Location: Fire Systems Inc., 955 Reed Rd, N. Dartmouth
February 8th – Lunch at the Wamsutta. Program TBA
March 8th – Salvation Army Volunteer Lunch. It will be held at the Salvation Army Headquarters, 619 Purchase St, New Bedford. Please be sure to RSVP when the time comes.
April 27th – ROTAFEST. 5:30 pm. Location: The Seaport Inn, Fairhaven, MA
Odds and Ends
ROTAFEST: Tickets are available. Please reach out to local restaurants to be sure they are returning and ask others that have not been given the chance yet. The list from last year include Airport Grille, Applebee's, Black Bass Grille, Café Roma, Dorothy Cox Chocolates, Fay's Restaurant & Knotty Pine Catering, Frontera Grille, Inner Bay Restaurant, Mike's Restaurant, Not Your Average Joe's, The Olive Garden, The Pasta House, Seaport Inn Grille, Texas Roadhouse, Wicked Kickin Cheesecakes. (I know a couple made the poster and not the event but I don't think there were any that were the reverse of that. I believe Dunkins or Honey Dew donated coffee.)
Looking ahead, February is designated by Rotary International as World Understanding Month. This month was chosen because it includes the birthday of Rotary International, February 23. During the month, Rotary clubs often present programs which promote international understanding and goodwill, as well as launch World Community Service projects in other parts of the world.
Feel free to join PE Peter at the PRESIDENTS MID YEAR MEETING - PRESIDENTS ELECT PRE PETS MEETING : Saturday, FEBRUARY 11, 2017. District 7950. Convened by Russell Bertrand DG 16-17 and Steve Certa DG 17-18. Whites of Westport. Registration 7am to 8am. The Midyear/PrePETS meeting will be informational and enjoyable for all Rotarians not just club officers. Please make every effort to attend. This meeting will be fast paced and adjourned at 12:30! KEYNOTE SPEAKER Rotary International Director Dean Rohrs - See more at: http://rotary7950.com/event/mid-year-meeting---pre-pets/
Looking for members to represent the New Bedford Club at the MULTI-DISTRICT ROTARY CONFERENCE: Providence Convention Center, April 28-30, 2017 – Keynote speaker – Rotary International President John Germ. All Rotarians are welcome. It is a great chance to network with members from other clubs. For more information go to www.rotaryconference2017.org .
DISTRICT GOVERNOR INSTALLATION DINNER: Since I seem to be on a district kick, I'll pass this information along. District Governor Steve Certa's Installation Dinner will be held on June 23, 2017. Don't know where, don't know when (time-wise) …..
DISTRICT 7950 TRAINING ASSEMBLY: All right, just one more. April 1, 2017 (no joke) White's of Westport. Recommended for Secretaries, Treasurers and all Rotary Members. Not many details except a web address. http://rotary7950.com/event/district-7950-training-assembly/
One More Thing – An Orren Classic
Bursting open the door marked "Private", the butcher confronted the local lawyer. "If a dog steals a piece of meat from my shop, is the owner liable?" he asked the man behind the desk. "Certainly", replied the lawyer. "Very well, your dog took a piece of steak worth a half a dollar from my shop just about five minutes ago." "Indeed", the lawyer returned smoothly, "Then if you give me the other half, that will cover my fee!" – (No offense intended to our lawyer members)


Peter Ashworth
Cub Reporter
Lisa Faria
GAM Editor