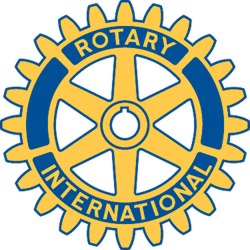 Rotary Club of New Bedford, MA - Weekly GAM
GAM...A nautical term describing the exchange of news between vessels departing from and returning to their ports...
Jan 4, 2017
This Week
The January 4th meeting was our Yankee Swap. I'll be mysterious and just say, if you missed it, you missed it…..
VISITORS AND GUESTS: Beatriz Oliveira – The Schwartz Center, Trine Erichsen – W.A.T.C and Northeast Marine Institute. (Both former and future Rotarians)
Next Week
Astute readers of the GAM will notice a switch.
January 11th - Our Speaker will be Bernadette Souza, Executive Director of Youth Opportunities Unlimited (Invited by Ellen). Ms. Souza is a well-known local advocate for our city's youth. Come to find out what Youth Opportunities is doing in New Bedford. ALSO: (Re-?) Induction of Beatriz Oliveira and Trine Erichsen "The greatest day in the life of a Rotary Club President…"Location: Wamsutta Club
UPCOMING EVENTS:
January 18th – A talk from Dean Snell, founder and CEO of Snell Golf (Invited by Ellen). Mr. Snell has worked for TaylorMade, Titleist, Foot Joy, and BF Goodrich Aerospace before founding his own company. It is sure to be an interesting talk. Location: Wamsutta Club
January 25th - Monthly Evening Social – Come join us to check out one of New Bedford's newest restaurants. 5:00pm. Location: Carmines Italian Ristorante, 72 N Water Street, New Bedford
February 1st – Probably lunch at the Wamsutta. We are trying to confirm when the volunteer lunch will be at the Salvation Army. (Does anyone have the ear of the Major? We left him a message)
February 7th – Board Meeting. 5:00 pm. Location: Fire Systems Inc., 955 Reed Rd, N. Dartmouth
April 27th – ROTAFEST. 5:30 pm. Location: The Seaport Inn, Fairhaven, MA
Odds and Ends
The monthly board meeting was held on Tuesday. Thank you to FSI and PP Cheryl for hosting. The board voted to (re-?) induct Beatrice Oliveira of the Schwartz Center (as if there was a doubt). Her (re-?) induction will take place on January 11th.
A special vote of the board was taken and the membership (re-?) application for Trine Erichsen was approved. Her induction will also be on January 11th.
Our biggest fundraiser of the year, Rotafest, is coming up soon. There will be a (quick) committee meeting following the January 11th meeting. We already have our first sponsorship sold!!
2017 Scholarship application packets will be at local high schools by the end of the month.
President Russ asks each member to check out their profile on our webpage. (www.newbedfordrotary.com in case you forgot) . Go to the link "For members…" in the blue band on the left side and update your profile picture . As Ron M. would say, "Let's get rid of the buttonheads".
100% for December – Joe A., Cheryl, Lisa, Paula, Ellen, Carole, Michelle, Rich, Peter, Stu, John, Tom, Marc, Linda, Jerry and Russ.
We had a former Rotarian from India briefly stop in at the lunch meeting on Wednesday. Naresh Gopal is a visiting scholar from India for UMass Dartmouth. He said that he has (or rather the university has) academic journals that could go to a community college (over 1,000). He mentioned a Rotary program about books. Is anyone aware of this? He said he would send more information. We will be reaching out to former member Kathy C. who is connected to BCC to facilitate this.
MULTI-DISTRICT ROTARY CONFERENCE , Providence Convention Center, April 28-30, 2017 – Keynote speaker – Rotary International President John Germ. All Rotarians are welcome. It is a great chance to network with members from other clubs. For more information go to www.rotaryconference2017.org.
Help Wanted
Needed: A committee with chair to organize the membership night for this spring. Please let me know if you are interested. We could also use a membership chair in general. (Is anyone still reading at this point?)
Needed: Lunch program organizers for May and June. Several Rotarians have secured program speakers for most of the year. We need a couple more to get to the end of the year. (You can team up with other Rotarians if you want) IF YOU CAN EVEN FIND A PROGRAM FOR ONE WEEK THAT WOULD HELP.
As former GAM editor would say, this humble GAM cub reporter is looking for someone to take over the GAM. Please contact me if you are interested. The job comes with a great joke book.
One More Thing – An Orren Classic
(This was the one that started them all back on 7/18/08)
"This is PROFESSOR Brown talking", said the phone caller. "No - not Bond - Brown! B as in Brontosaurus, R as in Rizophorace, O as in Ophisthotelae, W as in Willingbalya, and N as in Nucifraga - Brown. Do you comprehend?

Peter Ashworth
Cub Reporter
Lisa Faria
GAM Editor