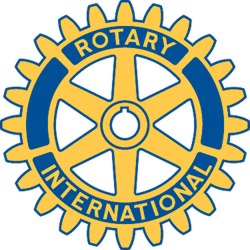 Rotary Club of New Bedford, MA - Weekly GAM
GAM...A nautical term describing the exchange of news between vessels departing from and returning to their ports...
Jan 2, 2017
This Week
No meeting last week, but upholding tradition, there is a GAM.
Hope everyone's holiday was fun and safe. Family, friends and food are mainstays of any holiday and they can bring joy or heartburn or both. Here's a wish there was more of the former and less of the latter and if not that, plenty of Tums….
Don't forget to be ready on the 4th for our Annual Yankee Swap and Holiday Party. All that is required is you and ideally a wrapped gift of no more than $10. Check under that tree for that gift that was given with the best of intentions but missed the mark. Remember it's the thought that counts for making a fun Yankee Swap.
Next Week
January 4th – 293rd Annual Yankee Swap and Holiday Party. At the Wamsutta Club during our regular lunch. Bring a wrapped gift of no more than a $10 value. Re-gifting highly recommended!!
Upcoming events:
January 3rd – Monthly Board Meeting at 5:00pm. Location: Fire Systems Inc., 955 Reed Road, Dartmouth, MA.
January 11th - A talk from Dean Snell, founder and CEO of Snell Golf (Invited by Ellen). Mr. Snell has worked for TaylorMade, Titleist, Foot Joy, and BF Goodrich Aerospace before founding his own company. It is sure to be an interesting talk. Location: Wamsutta Club
January 18th – Our Speaker with be Bernadette Souza, Executive Director of Youth Opportunities Unlimited (Invited by Ellen). Ms. Souza is a well-known local advocate for our city's youth. Come to find out what Youth Opportunities is doing in New Bedford. Location: Wamsutta Club
January 25th - Monthly Evening Social – PLAN TO BE THERE NO MATTER WHERE IT IS. As always it starts at 5:00pm. Location: Somewhere wonderful
Odds and Ends
President Russ told us of a note we received. Evidently, a good samaritan found a "100 year old" Rotary medallion in the King's Highway Stop and Shop parking lot. If this is yours, let Russ know. He is contacting them for more information
We have officially received an application for membership for Beatrice Oliveira of the Shwartz Center for membership. Per club guidelines, it will be reviewed at the January 3rd board meeting then we should be seeing a lot more of her. Hopefully she can join us for the January 4th Yankee Swap.
Help Wanted
Needed: A committee with chair to organize the membership night for this spring. Please let me know if you are interested. We could also use a membership chair in general. (Is anyone still reading at this point?)
Needed: Lunch program organizers for May and June. Several Rotarians have secured program speakers for most of the year. We need a couple more to get to the end of the year. (You can team up with other Rotarians if you want) IF YOU CAN EVEN FIND A PROGRAM FOR ONE WEEK THAT WOULD HELP.
As former GAM editor would say, this humble GAM cub reporter is looking for someone to take over the GAM. Please contact me if you are interested. The job comes with a great joke book.
One More Thing – An Orren Classic
Friend: "Did you get any replies to your advertisement that 'a lonely maiden sought light and warmth in her life' ?" Spinster: "Yes, two from electric light companies, and one from the gas company."

Peter Ashworth
Cub Reporter
Lisa Faria
GAM Editor