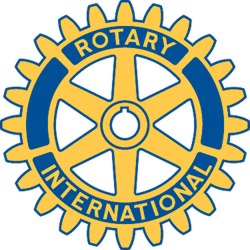 Rotary Club of New Bedford, MA - Weekly GAM
GAM...A nautical term describing the exchange of news between vessels departing from and returning to their ports...
December 14, 2016
This Week
Ho ho ho. Ho ho ho. We are Santa's elves.
We are Santa's elves, filling Santa's shelves with a toy for each girl and boy.
Oh, we are Santa's elves.
We work hard all day, but our work is play.
Dolls we try out, see if they cry out. We are Santa's elves.
We've a special job each year. We don't like to brag.
Christmas Eve we always fill Santa's bag.
Santa knows who's good. Do the things you should.
And we bet you, he won't forget you.
We are Santa's elves.
Ho ho ho. Ho ho ho.
We are Santa's elves.
Ho Ho!!!
https://www.youtube.com/watch?v=KxHRA3k5-_U
This week saw a larger group than usual lunch crowd as the program was the annual wrapping of the gifts for the Bridge House. Along with NB Rotarians, we were joined by several others. Dr. Elaine Marland and Dr. Cynthia Marland from the Dartmouth Rotary came to give a brief presentation about the upcoming trip to Cuba and all the wonders it entailed. They each have made the trip more than once and invited us all to join them for their next trip in May of 2017. Contact Cyndi Marland from the Dartmouth Rotary Club at cmarland@town.dartmouth.ma.us for details. We were also joined by former Rotarian Beatrice Oliveira and her friend Laur Schberg of the Schwartz Center. They indicated today that they were looking to join us full time and we welcome them. Of course, we put them to work at their first meeting.
After lunch, we proceeded to wrap gifts for 16 children at the Bridge House. A special thank you goes out to the shoppers Linda, Paula and Lisa. We had everything wrapped in no time and after an awkward 4 Way Test lead by the P-E (not Trump), we loaded the sleigh (Linda and Bea's cars) and headed to Bridge House. Once there Santa and his Rotary elves handed out gifts and led everyone in round of caroling (not Carole-ing). The kids were so happy to see Santa...that as soon as Santa entered the building, there were endless cheers and screams from the children. A touching time as always. If you haven't experienced this, you are missing a wonderful experience.
VISITORS AND GUESTS: Dr. Elaine Marland and Dr. Cynthia Marland of the Dartmouth Rotary Club. Beatrice Oliveira and Laur Schberg of the Schwartz Center.
Next Week
December 21st – Lunch the Wamsutta Club. Former Rotarian Paula Borges from Child & Family will be our speaker. Invited by Carole. Also a possible surprise visit from the Grinch? What? Maybe someone that looks like him?
Upcoming events:
December 28th – NO MEETING. Enjoy the holidays!!!
January 3rd – Monthly Board Meeting at 5:00pm. Location TBA.
January 4th – 737th Annual Yankee Swap. At the Wamsutta Club during our regular lunch. Bring a wrapped gift of no more than a $10 value. Re-gifting highly recommended!!
January 11th - A talk from Dean Snell, founder and CEO of Snell Golf (Invited by Ellen). Mr. Snell has worked for TaylorMade, Titleist, Foot Joy, and BF Goodrich Aerospace before founding his own company. It is sure to be an interesting talk. Location: Wamsutta Club
January 18th – Our Speaker will be Bernadette Souza, Executive Director of Youth Opportunities Unlimited (Invited by Ellen). Ms. Souza is a well-known local advocate for our city's youth. Come to find out what Youth Opportunities is doing in New Bedford. Location: Wamsutta Club
January 25th - Monthly Evening Social – PLAN TO BE THERE NO MATTER WHERE IT IS. As always it starts at 5:00pm. Location: Somewhere wonderful
Odds and Ends
Marc mentioned that we have had more checks come in for Breakfast with Santa. He again wanted to thank all who helped make it a success.
Return of the 100%ers. Club members with 100% attendance for November. Joe A., Peter A., Cheryl B., Lisa F., John R., Marc S., Linda S., Jerry W., and Russ W.. (This includes makeups as well as the usual lunches) If we missed you, let us know
Help Wanted
Thought I'd add a "classified" section:
Needed: A committee with chair to organize the membership night for this spring. Please let me know if you are interested. We could also use a membership chair in general.
President Russ is looking for a new webmaster for our club's website. Please let him know if you can help. (We have had a couple of nibbles on this)
Lunch program organizers for May and June. Several Rotarians have secured program speakers for most of the year. We need a couple more to get to the end of the year. (You can team up with other Rotarians if you want)
As former GAM editor would say, this humble GAM editor is looking for someone to take over the GAM. Please contact me if you are interested. The job comes with a great joke book.
One More Thing – An Orren Classic
First Hobo: (surveying stream of pleasure seekers strolling by) "I hate Holidays!"
Second Hobo: "Yes, makes yer feel common when nobody ain't workin'."

Peter Ashworth
GAM Editor