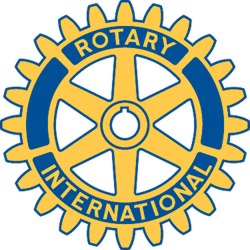 Rotary Club of New Bedford, MA - Weekly GAM
GAM...A nautical term describing the exchange of news between vessels departing from and returning to their ports...
November 16, 2016
This Week

The speaker was Dan King, the farmer from YMCA Dartmouth's Sharing the Harvest Community Farm, invited by Jerry. Dan is comes from a long line of local farmers that farm with sustainable practices. He shared that the Sharing the Harvest Community Farm has donated thousands of pounds of fresh food to local food pantries. We also learned about the new egg program with roving hen houses. It was a very entertaining and heartfelt talk he gave.
VISITORS AND GUESTS: - Dan King – Farmer at Sharing the Harvest Community Farm
UPCOMING EVENTS:
Breakfast with Santa - November 27 – NB YMCA- 9:00 am - Please be there to help set up at 8:30 Evening Social – Fay's, 613 Dartmouth St. Dartmouth, MA Ringing of the Bells – December 3 – We could use a point person for the day. Other than that stay tuned for more details.
NEXT WEEK:
(11/30) – EVENING SOCIAL See above
Week after (12/7) – Gift Stacking at the Salvation Army
ONE MORE THING
Rental agent: "This house has one or two drawbacks which I feel I must mention. It is bounded on the north by gasworks, on the south by a rubber factory, on the east by a vinegar distillery, and on the west by a glue factory".
Peter Ashworth
GAM Editor
?