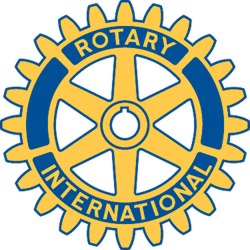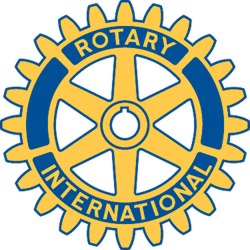 Rotary Club of New Bedford, MA - Weekly GAM
GAM...A nautical term describing the exchange of news between vessels departing and returning from its port...
2008
This Week
President Sarah was beaming with pride as she opened this week's meeting with a full house of just under 50 Rotarians and visitors present at our Club's annual scholarship awards event. Six outstanding New Bedford students, all accompanied by proud family members, received $1,000.00 scholarships presented by scholarship committee Rotarians Ellen, Jenny, Linda, Mark, Rich, and committee chair Kathy Castro.
Recipients were: Shakeela Najjar who graduated from the Global Learning Charger School and will attend Boston University; Angela Bumpus who graduated from New Bedford Regional Vocational Technical High School and will attend Bridgewater State College; Bienvenido Perez who graduated from New Bedford High School and will attend Roger Williams College; Tomas Lobo-Dorsey who graduated from New Bedford High School and will attend Johnson and Wales; Makeda Njoroge who graduated 5th in her class from New Bedford High School and will attend Howard University; Kaitlyn Freitas who graduated from New Bedford High School and will attend Gallaudet University. Each read the essay that they had submitted as a part of their application process.
The Rotary Club of New Bedford is particularly proud of members Carole Johnson and Rich Medicke for their very generous support of this project, personally granting three of these scholarships in addition to the three provided by the Club.
A special guest of honor today was New Bedford School Superintendent Dr. Portia S. Bonner, adding a very special touch to this already important meeting.
And, last, but not least, a very generous "Happy Bucks" collection today will also be evenly divided among the six students as a little bonus for their good work.
Coming Attractions
August 9th - District 7950 Fun Day at the Barnstable County Fairgrounds - Food and fun for the entire family. Adults will be assessed $10 each. Children are free. Asst. Governor Ron promises a great Rotary fellowship event.
August 12th - NBRC board meeting. All are welcome to attend to learn more about the workings of our Club.
Next Week
Odds & Ends
Kristen reported on a very successful PawSox trip on Tuesday. Fifty Rotarians, children and chaperones filled the bus, and enjoyed an evening at the ball park.
Pres-Elect Bob Smith is still looking for volunteers to help with recruiting weekly speakers and programs. "We're all set through November" he says, but if you can sign up for later in the year, it would be much appreciated.
Speaking of Bob - If you havn't done it yet - look up his "Sharpen You Rotary Skills" essay on our Rotary web site. "Rotary Fellowships" will give you some excellent insight into the wide scope of activities that Rotary offers to members around the world.
And Finally
(in drug store) - "I want some consecrated lye".
Man
Druggist

- "You mean concentrated lye".

Man

- "It does nutmeg any difference. That's what I camphor. What does it sulphur?"

Druggist - "

Fifteen scents. I never cinnamon with so much wit".

Man

- "Well, I should myrrh, myrrh, but I ammonia novice at it".
P.S. Has anyone noticed that one of the Hollywood stars appearing in the Tiki Time commercials for Davy's Locker, looks amazingly similar to our own Tammy DeBarros?
Orren Robbins
GAM Editor
Pres. Sarah has declared the August 6th meeting a "General Club Assembly".