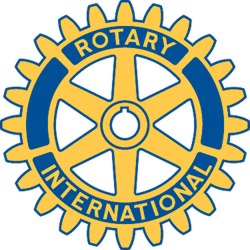 Rotary Club of New Bedford, MA - Weekly GAM
GAM...A nautical term describing the exchange of news between vessels departing from and returning to their ports...
October 18, 2015
This Week
Great fellowship meeting this week at White's of Westport which was also the Chamber of Commerce Business Expo. President Linda thanked all who volunteered to help out with our booth. It is important for The Rotary to get out there and educate the community on what Rotary is all about. We all enjoyed a great early Thanksgiving dinner with all the fixings. I know I was pretty much ready for a nap after my meal. A few announcements: The Paul Harris dinner will be held November 11th in Providence (more info to follow). Our annual Breakfast with Santa will be held again at The YMCA November 29th thanks to Tara Pacheco. Marc Shpritzer has once again stepped up to the plate to organize this event. We are in need of everyone's help to try to get some placemat ads and sponsorships to make this event a success. It is $25.00 for a business card to be placed on placemats made with one of six designs, $130.00 to be placed on all placemats. Also, we have a Gold Sponsorship opportunity this year which is $200.00 which will pay for two families of four to attend the breakfast, business card to be placed on all placemats and will be identified on a poster board. The Salvation Army ringing of the bells date has been confirmed for December 5th and Peter Ashworth has graciously volunteered to handle this event.
VISITORS AND GUESTS: District Assistant Governor, Roger Cabral
Upcoming events:
October 22nd – Dartmouth Rotary Club has invited us to join us at their meeting at The New Bedford Country Club – 6:30pm. Guest speaker will be Beth Perdue who is the new editor for The Standard Times. Also, this will count as a make-up.
October 28th – This week's meeting will be our evening Social Meeting – TBD
Next Week
October 21st – This week's meeting will be held at The Wamsutta Club. Our guest speaker is our own Rotarian Ian Abreu who is a candidate for Councilor at Large. Unfortunately, Ian's busy schedule makes it difficult for him to attend our weekly meetings.
One More Thing
A teenager with spiked hair, a nose ring and baggy trousers once confided to a friend, "I'm really more of a polo shirt guy myself but this stops my parents from dragging me everywhere with them."
Lisa Faria
GAM Editor