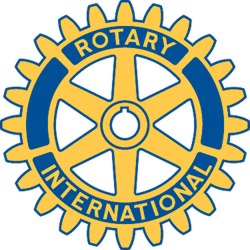 Rotary Club of New Bedford, MA - Weekly GAM
GAM...A nautical term describing the exchange of news between vessels departing from and returning to their ports...
August 23, 2015
This Week
This week's meeting was our formal dedication of The Bridge Home Project Playground which was held at the Bridge Home. It was well attended by our members, guests, Bridge Home staff and children. We had great weather for the day just a little too hot but we did survive. It was nice to see the smiling faces on the children while they were playing and eating the pizza. Also, as a reminder this was a Million Dollar Meal and we will be collecting the funds at this week's meeting.
VISITORS AND GUESTS: Charlie Barrett, Frank Faria and Joy Freitas
Upcoming events:
September 2nd – This week's meeting will be held at the Wamsutta Club and our guest speaker will be Mayoral Candidate Maria Giesta
Next Week
August 26th – This week's meeting we will be back at The Wamsutta Club for our regular luncheon meeting at 12:15. We will be assembling the Backpacks for our Community Project. Please feel free to bring any school supplies to this week's meeting if you wish to donate any items.
One More Thing
One day a father on his way home suddenly remembers that it's his daughter's birthday. He pulls over to a Toy Shop and asks the salesperson. 'How much for one of those Barbie's in the display window?'
The salesperson answers, 'Which one do you mean, Sir? We have: Work Out Barbie for $19.95, Shopping Barbie for $19.95, Beach Barbie for $19.95, Disco Barbie for $19.95 Ballerina Barbie for $19.95, Astronaut Barbie for $19.95, Skater Barbie for $19.95 and Divorced Barbie for $265.95.'
The amazed father asks: "It's what?! Why is the Divorced Barbie $265.95 and the others are only $19.95?'
The annoyed salesperson rolls her eyes, sighs, and answers: 'Sir…, Divorced Barbie comes with: Ken's Car, Ken's House, Ken's Boat, Ken's Furniture, Ken's Computer, and one of Ken's Friends.'
Lisa Faria
GAM Editor