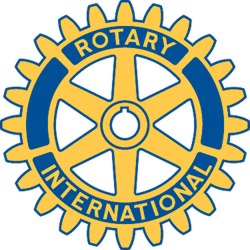 Rotary Club of New Bedford, MA - Weekly GAM
GAM...A nautical term describing the exchange of news between vessels departing from and returning to their ports...
August 8, 2015
This Week
This week's meeting was a luncheon meeting held at Wamsutta Club. President Linda thanked everyone for attending last week's meeting with our District Governor Kristine David and Assistant District Governor Roger Cabral. Linda also thanked the Board members for their support with meeting with our District and Assistant District Governor before our regular meeting. Our Guest Speaker was Maryann Murphy from Toastmasters. Toastmasters is a club that helps you become an effective public speaker. It will help give you the skills and confidence to get up and speak in front of a group. The biggest fear in the world is public speaking and I can attest to that. This is my biggest fear getting up in front of people and talking. This club will help you get over the fear and teaches you how to get past it. Maryann explained the 3 P's in Toastmasters to help you become a better speaker which are Prepare your speech, Polish your speech and Practice your speech. She explained how you should know what you are talking about, know your audience, decide what type of speech you want to do (entertaining, inspirational, informative etc.), outline major points, write a draft, and practice, practice, practice. I just became a member of Toastmasters and I am excited with moving forward. If you want more information visit www.toastmasters.org
VISITORS AND GUESTS: Maryann Murphy from Toastmasters
Upcoming events:
August 11th – Monthly Board Meeting at 5:00pm
August 14th - Comedy Night Fundraiser hosted by the Dartmouth Rotary Club. President Linda stated that an RSVP is needed ASAP and this counts as a make-up. See President Linda for details.
August 19th - This week's meeting will be a luncheon meeting at 12:15 held at The Bridge Home. We will be having a formal dedication of our Community Service of the building and donation of the playground set, picnic table and grille. Rain Date will be August 26th. This will be a million dollar meal. Even if you do not attend you still have to pay.
August 19th – Paw Sox Night. This is a District event anyone who is interested please contact President Linda
August 26th – Rain Date for The Bridge Home dedication
Next Week
August 12th – This week's meeting will be held at The Wamsutta Club. Our guest speaker will be Eileen Small from Volunteer Resources Coordinator for Southeastern Massachusetts with The Trustees of Reservations.
One More Thing
Two elderly gentlemen from a retirement center were sitting on a bench under a tree when one turns to the other and says: "Slim, I'm 83 years old now and I'm just full of aches and pains. I know you're about my age. How do you feel?" Slim says, "I feel just like a newborn baby." "Really!? Like a newborn baby!"
Yep. No hair, no teeth and I think I just wet my pants."

Lisa Faria
GAM Editor