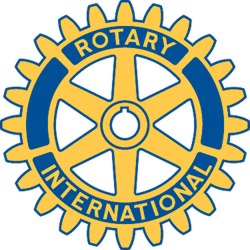 Rotary Club of New Bedford, MA - Weekly GAM
GAM...A nautical term describing the exchange of news between vessels departing from and returning to their ports...
July 22, 2015
This Week
This week's meeting was our annual scholarship meeting. It was an evening meeting held at Wamsutta Club. In attendance were 5 of the 6 scholarship recipients along with one or two or their respective family members. President Linda welcomed everyone and turned the program over to Committee Chair Rich Medicke. In addition to Rich, committee members Carole, Kathy, Linda and Tara presented scholarships to recipients. Each recipient read their essay to the group. Recipients for 2015: Sy'hera Almeida, Dayva Briand, Robert Costa, Edna DaCruz, Rachel Neves, and Mia Pelletier, they were quite an impressive group. The Keynote Speaker was Jillian Silva Jones, a former Rotary Club of New Bedford Scholarship Recipient. Jillian recently graduated from Holy Cross. Her speech was directed to the 2015 scholarship recipients, where she gave them good advice on how to adjust and have a successful first year. She reminded them that they will make new friends, learn to live with others, and learn time management. She talked about what to expect and also reminded them that it is okay to change your mind about your major etc… In the end she reminded them to not forget their family. "It is family that helped you get there, and family who will always be there for you." Charlie took photos of the recipients and committee members for our webpage. All in all a very pleasant evening… nice job committee members!
VISITORS AND GUESTS: In addition to the recipients and their guests, we had some other guests as well, Charles Barrett, Carolyn Michaud, and Emma Wynacht.
Upcoming events:
July 29th – Visit by District Governor Kristine David.
August 14th – Comedy Night Fundraiser hosted by the Dartmouth Rotary Club. President Linda stated that an RSVP is needed ASAP and this counts as a make-up. See Linda for details.
Next Week
July 29th – our weekly meeting will be held at The Wamsutta Club. Our guest speaker is our newly installed District Governor Kristine David. Board Members are asked to arrive at 10:30 to meet with Kristine before our regular meeting.
One More Thing
A Rotary visitor to Japan told a joke lasting 2 minutes.
The interpreter then translated using only a few words. Everyone laughed. Afterwards the visitor asked the interpreter how he translated such a long joke so quickly.
"Well, I didn't think they would get the point, so I said, "Our guest has just told a joke. Everyone please laugh."
Cheryl Barrett
GAM Editor