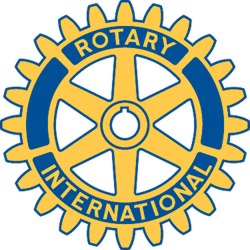 Rotary Club of New Bedford, MA - Weekly GAM
GAM...A nautical term describing the exchange of news between vessels departing from and returning to their ports...
JULY 18, 2015
This Week
This week's meeting was a combined Rotary meeting with host Fairhaven, New Bedford, Fall River Dartmouth and Taunton Club. Rotary Club past Fairhaven President Ivan Brito introduced Joanne Gregory who gave a very informative presentation on what Southcoast Visiting Nurse Association accomplishes in our area. Also, Assistant District Governor Roger Cabral spoke and was very pleased with the combined meeting of all our clubs and would like to have another meeting like this soon. Each President spoke briefly on the accomplishments and goals for the upcoming year. Past District Governor Charles Murphy closed out the meeting.
VISITORS AND GUESTS – Joy Freitas and Frank Faria
Next Week
July 22nd – This week's meeting is our scholarship evening dinner at The Wamsutta Club at 5:30
Odds & Ends
July 29th – meeting will be held at The Wamsutta Club which will be back at our regular meeting time 12:15. District Governor Kristine David will be visiting our club this week. All Board Members are asked to be present at The Wamsutta Club at 10:30 to meet with the District Governor.
One More Thing
A man kills a deer and takes it home to cook for dinner. Both he and his wife decide that they won't tell the kids what kind of meat it is, but will give them a clue and let them guess. The dad said, "Well it's what Mommy calls me sometimes." The little girl screamed to her brother, "Don't eat it. It's an a_ _ hole
GAM Editor
Lisa Faria