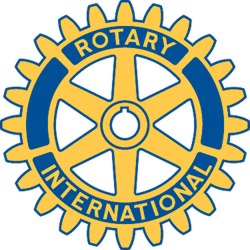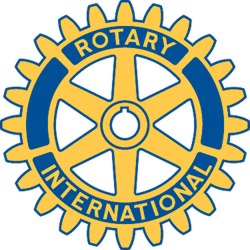 Rotary Club of New Bedford, MA - Weekly GAM
GAM...A nautical term describing the exchange of news between vessels departing and returning from its port...
2008
This Week
Meeting opened right on time even though President Sarah had to use an imaginary gavel to (quitely) call us to order.
Our program was a fact-filled and extremely informative presentation on the Special Olympics by South Section Director Jay O'Brien, and Assistant Director Megan Benevides. South Section Mass Special Olympics is headquartered in Taunton, and serves the needs of nearly 4,000 children and adults with intellectual disabilities through a year 'round program of sports and physical fitness training. The program is handled by a staff of four, supported by over 2,000 volunteers. The goal of Special Olympics, as outlined by Jay, is to "have some sport for every person, every where" in their service district. For more information on this very worthy organization, check them out at www.specialolympicsma.org/south . Jay, by the way, is a member of the Taunton Rotary Club.
VISITORS AND GUESTS - Joining us today, Mia, daughter of Kristen Morgan; and Amanda, granddaughter of OBR.
Coming Attractions
FRIDAY - Better Community Living wine and sweets event, Friday evening. Sarah has 10 tickets to give away, so give her a call.
TUESDAY - PawSox game. Bus leaves from the YMCA parking lot, downtown, at 5:00 PM on the 29th. Joining Rotary will be youngsters from the YWCA, Big Brothers and Sisters, Youth Baseball the Boys and Girls Club, and a few others.
Next Week
Our Annual Scholarship Luncheon will be our Rotary meeting on the 30th. This will be a sit-down lunch and an excellent opportunity to meet four outstanding young folks who are our scholarship recipients. Kathy needs a head count, so if you have not "logged in" yet, please do so. Thanks.
Odds & Ends
DUES ARE DUE - Rich Medicke has e-mailed semi-annual dues statements. If you have not received one, please let him know.
GOOD NEWS - Rotary International, through Dist. 7950, has notified us that Nicky Tavares application for a Rotary Cultural Ambassadorial Scholarship, submitted last summer, is being considered again this year. Nicky was proposed by immediate Past Pres. Jim who is following up on this with Pres. Sarah.
THE FOUNDATION GARDEN received some seeds today from Kristen Morgan who "missed Michelle, Linda M., and Alan (whoa!) at the meeting this week". Thanks Kristen!!!!
OKAY, OKAY, Alan - so I made a couple (well four) mistakes last week (you only caught three). You have to understand that I was under extreme pressure being technologically disadvantaged and out of my usual realm of using pencil (or crayon) to communicate! I'll try to do better as time goes on.
One table, completely empty this week- hope there's lots of "make-ups" ready to be turned in.
And Finally
"Now children", said the Sunday school teacher, "I have told you the story of Jonah and the whale. Willie, you may tell me what this story teaches." Willie, the bright eyed son of the pastor, responds -"It teaches you that you can't keep a good man down."
See you next week!
Orren Robbins
GAM Editor