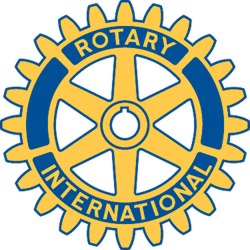 Rotary Club of New Bedford, MA - Weekly GAM
GAM...A nautical term describing the exchange of news between vessels departing from and returning to their ports...
JUNE 14, 2015
This Week
We had another fantastic turnout this week at The Wamsutta Club with 17 Rotarians and 2 guests. What a great fellowship luncheon with lots of fun. Our speaker this week was our own fellow Rotarian Dori Legge. Dori is the Group Sales Manager from the Zeiterion Performing Arts Center and is getting out into the community to build business relationships. She gave us a few funny behind the scene stories with some famous people that had performed at The Zeiterion. She will have these memories and stories to tell forever but the Zeiterion has a deeper story that she wanted to tell. They have a mission not to just entertain but to educate, engage and inspire life into the community. Their mission is to engage local businesses. They want to fill local restaurants, hotels, local stores and attractions. Also, supply jobs to local vendors. The Zeiterion donates extra tickets to non-profit organizations for the less fortunate to enjoy the entertainment. There are many ways to support The Zeiterion. You can come to a show, bring a friend, advertise in the program or become a member. There are many benefits if you are a member. Nancy Wood gave us a few of the benefits. You get early ticket buying, do not have to wait in long lines and get to go to the VIP member lounge. If anyone is interested in becoming a member at The Zeiterion or would like more information may contact Dori Legge or www.zeiterion.org. Also, I have some information which Dori has provided us at the meeting which I can forward over to you.
The story didn't end with The Zeiterion. Dori has an intriguing life. She is a singer and songwriter. She is a performer on the stage at The Zeiterion. She has a passion for music that when she writes songs they tell a story. She has two children who are also very talented. She will be performing at The New Bedford Folk Center this weekend with both of her children. Dori has a website which is www.dorirubbicco.com and has her schedule of where she will be performing. She will be performing at Corks today from 5-9 celebrating her birthday. HAPPY BIRTHDAY!!!
VISITORS AND GUESTS – Charlie Barrett and Joy Freitas. It is always a pleasure to see the both of them.
Next Week
June 17th - This week's meeting will be held at The Wamsutta Club and our guest speaker will be the Executive Director from YWCA Southeastern Massachusetts.
Odds & Ends
June 25th – This week's meeting will be the Installation of Officers and Directors. This event will be held at The New Bedford Country Club. Cocktail Hour is at 5:30 and buffet to follow. The price per person is $35.00. Please feel free to bring spouse, significant other or friend. Please rsvp to President Elect Linda as soon as possible. (This will take the place of our regular weekly meeting)
One More Thing
My grandparents lost their savings on a cruise. What my grandfather thought was a wall safe was actually a porthole.
GAM Editor
Lisa Faria