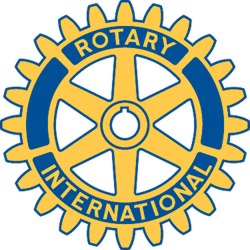 Rotary Club of New Bedford, MA - Weekly GAM
GAM...A nautical term describing the exchange of news between vessels departing from and returning to their ports...
MAY 22, 2015
This Week
This week's speaker was David Parker Executive Director for Entrepreneurship for all (EforAll). EforAll was developed to try to get people to share their ideas about business. It is hard to start a business and a lot of it is who you know. EforAll encourages people to start businesses and nonprofit. This leads to hiring local people which makes people feel proud of their city. They help them improve their business. EforAll was started in the cities of Lowell and Lawrence, Ma. They just recently have extended to the South Coast area of Ma. There is no cost for this. How it works is they give 2 ½ minutes to pitch your idea and only a portion gets through to the panel of judges. There is a winner and the crowd gets to vote for their favorite pitch also. They continue with mentors and experts to talk to them to help them better their business.
VISITORS AND GUESTS – Tamara Wichelns from The Hampton Inn and our guest speaker David Parker from Eforall.
Next Week
May 27th - this week's meeting is our evening Social Meeting. We will be meeting at The Airport Grille located at 1569 Airport Rd, New Bedford, Ma. at 5:00pm
Odds & Ends
May 23rd – this will be our 2015 Community Service Project. We will be meeting at The Bridge Home at 9:00 to build the Play Set. If everyone can make an effort to help out we can get the project completed quicker. Please feel free to bring friends and relatives to help out.
One More Thing
A thief stuck a pistol in a man's ribs and said, "Give me your money." The gentleman, shocked by the sudden attack, said, "You cannot do this, I'm a congressman!" The thief replied, "In that case, give me MY money!"
GAM Editor
Lisa Faria