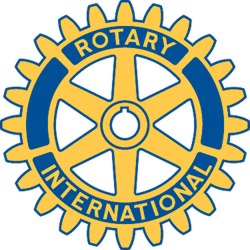 Rotary Club of New Bedford, MA - Weekly GAM
GAM...A nautical term describing the exchange of news between vessels departing from and returning to their ports...
MAY 13, 2015
This Week
This week's meeting was short and sweet. President Cheryl inducted one of our former Rotarian members Kristen Morgan. It's great to have Kristen back. It's amazing how time goes by so fast. It has been 3 years since she left the club and we are very happy she is back home. Congratulations and welcome back. Cheryl went over some items that were discussed at the Board Meeting last night. Also, she had the preliminary numbers of the gross profit we made from RotaFest. It was a great success. President Cheryl did thank all of the Rotarians for making it a success and said "nice job Linda." It was an amazing event and great job to all. Also, it was brought up this week again about Rotary Moment. President Cheryl has had 2 Rotary Moments. Her first Rotary Moment was at The Bridge House when Santa delivered the toys. There was this one little girl about 1 year old that was so afraid of Santa and came to Cheryl until she received her gift. When she received her gift she was so happy and her whole disposition changed. Her second Rotary Moment was when her sister had passed. She was amazed at how many Rotarians had taken the time out of their day to attend the wake. She could not believe how many Rotarians came through that day. We are going to have more on Rotary Moments in the future. Also, we are going to touch base again on giving to the Rotary Foundation.
VISITORS AND GUESTS – Ellen's mom, Karen Oliveira – director of nursing and Doreen Legue – administration from SE Massachusetts Rehab.
Next Week
May 20th - this week's meeting will be held at The Wamsutta Club and our guest speaker will be David Parker from Entrepreneurship for all.
Odds & Ends
May 23rd – this will be our 2015 Community Service Project. We will be meeting at The Bridge Home at 9:00 to build the Play Set. If everyone can make an effort to help out we can get the project completed quicker. Please feel free to bring friends and relatives to help out.
May 28th – this will be our monthly Social Evening Meeting – location TBD
One More Thing
I bought my wife a mood ring, and when she's in a good mood the ring turns blue. But when she's in a bad mood, it leaves a big red spot in the middle of my forehead.
GAM Editor
Lisa Faria