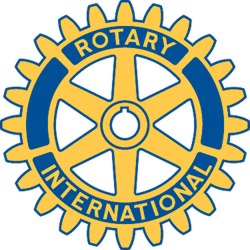 Rotary Club of New Bedford, MA - Weekly GAM
GAM...A nautical term describing the exchange of news between vessels departing from and returning to their ports...
May 4, 2015
This Week
We had a great turnout this week with everyone helping out to set up for RotaFest at The Seaport Inn. It's great to see how we all pull together to get things done. What a successful event RotaFest was as usual. The place looked fantastic, the food was delicious, great music, the live auction went well and the wines were quite tasty too. Everyone seemed to enjoy themselves. It was a pleasure to spend some quality time with our newest Honorary Rotarian Orren and his lovely Mary Francis. Congratulations to Linda for heading the RotaFest Committee and making it a huge success. Great job to everyone for making this a wonderful event.
VISITORS AND GUESTS: Alan's better half Joy Freitas
Next Week
May 5th – Monthly Board Meeting at 5:00
May 6th – This week's meeting will be held at The Wamsutta Club and we will be inducting our newest Rotary Members
May 13th – This week's meeting will be held at The Wamsutta Club
May 20th – This week's meeting will be held at The Wamsutta Club
May 27th – This week will be our evening Social Meeting @ 5:00. Location - TBD
One More Thing
I knew I was an unwanted baby when my bath toys were a toaster and a radio. – Joan Rivers
Lisa Faria
GAM Editor