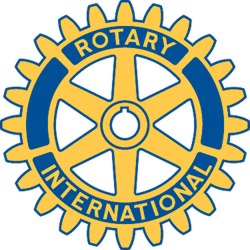 Rotary Club of New Bedford, MA - Weekly GAM
GAM...A nautical term describing the exchange of news between vessels departing from and returning to their ports...
April 26, 2015
This Week
Not too bad of a turnout this week. President Cheryl discussed the well-attended Business After Hours. It was a great opportunity to talk up our Rota-Fest event. Rota-Fest flyers were put out that night. Linda sold 2 tickets and 2 new potential members. Great Job!! Also, our future Rotarian Dorothy Legge won the door prize. It was her first time ever attending this event. Congratulations!! President Elect Linda discussed Rotary International Night last Monday which was a great event. They discussed student exchange program and had a lot of Rotary stories from students that were in the program. Jerry had told a story about a student exchange from Chile he knew back either in 1984 or 1985 that is now a concierge at The Ritz Carlton back home in Chile. It must be such a great feeling when you are part of their success. Rota-Fest is less than a week away so keep selling those tickets and if you have any last auction items please forward to Kathy Castro A.S.A.P.
VISITORS AND GUESTS: Dorothy Legge and John Remidas (Future Rotarians)
Upcoming events:
April 30th - Rotafest wine tasting event will be at The Seaport Inn in Fairhaven, Ma.
Next Week
April 29th – No regular meeting at The Wamsutta Club
April 30th – Regular luncheon meeting will be held at The Seaport Inn for Rota-Fest set up. This is a sit down meal so we need an R.S.V.P by Monday. If you have not responded to Cheryl's email please do so.
One More Thing
A husband got his mother-in-law a cemetery plot for Christmas. It came with a coffin, tomb stone, the works. Next Christmas comes by and the husband gets her nothing. When the mother-in-law asks, "Why didn't you get me a gift?" the husband says, "You haven't used the one I got you last year!"
Lisa Faria
GAM Editor