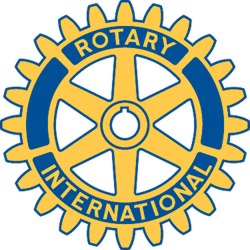 Rotary Club of New Bedford, MA - Weekly GAM
GAM...A nautical term describing the exchange of news between vessels departing from and returning to their ports...
April 12, 2015
This Week

It was great to be back this week after a couple weeks of vacation and nice to see everyone again. This week was a Club Assembly. President Cheryl discussed the great success of our Membership Drive which was held at The Wamsutta Club March 25th. We had 38 attendees and 5 people who were interested in joining the club. Also, applauds went out to Alan for putting together the video and slide show for the event. President Cheryl went over some items that were approved at our monthly Board Meeting which was held on March 31st. There were several allocations which were approved at the meeting. Linda gave us a RotaFest update. Our #1 priority is selling tickets and sponsorships. Also, silent auction items and scratch tickets are needed for the success of this event. Linda would love to sell 200 tickets. This week's Happy Dollars went towards the purchase of our scratch ticket raffle item which is a big hit that night.
VISITORS AND GUESTS: Kristen Morgan and John Remidas (Future Rotarians)
Upcoming events:
April 15th – Business after Hours will be held at The Waypoint Event Center located at 185 MacArthur Drive, New Bedford, Ma. BayCoast Bank is sponsoring event. If anyone is in need of a make-up and we can get enough Rotarians to attend this will count as a make-up.
April 30th - Rotafest wine tasting event will be at The Seaport Inn in Fairhaven, Ma. If anyone needs additional tickets please see Linda.
Next Week
April 15th – We will have our regular meeting which will be held at The Wamsutta Club.
One More Thing
I was thinking about how people seem to read the Bible a whole lot more as they get older; then it dawned on me – they're cramming for their final exam. – George Carlin
Lisa Faria
GAM Editor