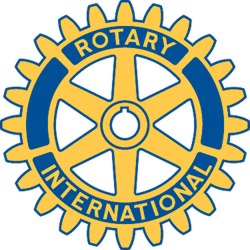 Rotary Club of New Bedford, MA - Weekly GAM
GAM...A nautical term describing the exchange of news between vessels departing from and returning to their ports...
March 1, 2015
This Week
This week's meeting was our monthly social evening meeting which was held at The Wamsutta Club. We had a pretty good turnout considering the brutally cold and miserable weather we have been having. The appetizers were great and the alcohol beverages were very tasty too. President Cheryl is going to be promoting the Membership Drive which is scheduled for March 25th at The Wamsutta Club. She has asked all to think of anyone who could be a possible future Rotarian and invite them to our Membership Drive. President Cheryl would like this to be a great successful evening.
VISITORS AND GUESTS: Charlie Barrett, Gerry Dupont, Frank Faria, Joy Freitas, Joan Riley and Carl Soares (former Rotarian who will be sworn at our March Board Meeting)
Upcoming events:
April 30th - Rotafest wine tasting event will be at The Seaport Inn in Fairhaven, Ma. Tickets are being distributed to each member. All are asked to sell, sell and sell those tickets.
Next Week
March 4th – our weekly meeting will be held at The Wamsutta Club. President Cheryl will be going over some odds and ends with us
March 11th – our weekly meeting will be held at The Wamsutta Club
March 18th – our weekly meeting will be held at The Wamsutta Club. Our guest speaker is Anne Boneau from Kennedy Donovan Center. She will be doing a presentation on what they are doing for individuals and families in the community. Also, Rich Howard will be her guest who is a Rotarian.
One More Thing
If the doctor tells you, you have only one year to live. You should marry my ex-wife. It would be the longest year of your life. – anonymous
Lisa Faria
GAM Editor