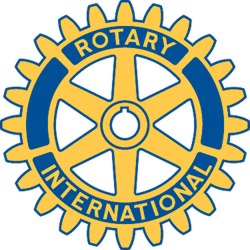 Rotary Club of New Bedford, MA - Weekly GAM
GAM...A nautical term describing the exchange of news between vessels departing from and returning to their ports...
February 22, 2015
This Week
Our guest speaker was Sheila McCarthy from the Bulfinch Group. This was a very informative meeting. Sheila discussed how she guides people through a process of their Financial Planning. Each person is different and she helps them design a plan to get them to where they want to be. It is not just traditional planning. It's not just simply chasing the rate of return but chasing rate of savings.
Our Annual Membership Drive for February 25th has been re-scheduled for March 25th. Also, the Salvation Army luncheon has been re-scheduled for April 1st.
VISITORS AND GUESTS: Carl Soares (former Rotarian who will be sworn at our March Board Meeting) although Carole keeps saying she will oppose.
Upcoming events:
April 30th - Rotafest wine tasting event will be at The Seaport Inn in Fairhaven, Ma. Tickets are being distributed to each member. All are asked to sell, sell and sell those tickets.
Next Week
February 25th – Evening social meeting at The Wamsutta Club
One More Thing
Marriage is give and take. You'd better give it to her or she'll take it anyway. Joey Adams
Lisa Faria
GAM Editor