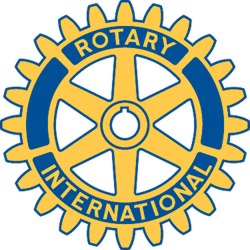 Rotary Club of New Bedford, MA - Weekly GAM
GAM...A nautical term describing the exchange of news between vessels departing from and returning to their ports...
February 8, 2015
This Week
We did have a great turnout this week even with the horrible weather we have been having. It was great to see everyone. Our guest speaker was Steve Certa from Weymouth Rotary Club to discuss a Rotary International Global Grant they are in the process of applying for. The name of the grant is Safe Passage. It is a grant to help the children of poor families working and living at Guatemala City Dump to get an education. They need to raise $55,000.00 and Rotary International will match that amount. They have raised $35,000.00 as of our Wednesday meeting and hoping to add to that total. They are looking for pledges either from individuals or from our club.
President Cheryl discussed our major fundraiser which is Rotafest. This is a wine and food tasting event which is a wonderful event. There will be lots of great tasting food from several local restaurants and plenty of fine wines. If you have not received tickets as of yet please contact Linda Silveira or Kathy Castro. President Cheryl has asked if each week you can put a little sticky note on yourself with the number of tickets that you have sold so far for Rotafest. This week President Cheryl was wearing a number 5, she sold 5 tickets so far. Great Job. LET'S SELL THOSE TICKETS!!!
Party For a Cause – The YMCA is having a Mardi Gras Party held on Saturday February 28th at the New Bedford YMCA and are looking for sponsorships. Anyone who has an interest or any questions please contact Tara Pacheco at 508-997-0734 ext. 124.
VISITORS AND GUESTS: visiting President Elect Cindy Milan from Dartmouth Rotary and Carl Soares (former Rotarian who will be rejoining our club)
Upcoming events:
February 18th – This week's meeting will be held at The Wamsutta Club and our guest speaker will be Sheila McCarthy from Bulfinch Group
February 25th – Membership Drive at The Wamsutta Club - ? (May be re-scheduled)
April 30th - Rotafest wine tasting event will be at The Seaport Inn in Fairhaven, Ma. Tickets are being distributed to each member.
Next Week
February 11th – Our own Carole Johnson will be our speaker to discuss the Paul Harris Foundation.
One More Thing
Women always have the last word in an argument. Anything a man adds after that is the beginning of a new argument.
Lisa Faria
GAM Editor