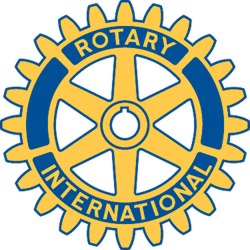 Rotary Club of New Bedford, MA - Weekly GAM
GAM...A nautical term describing the exchange of news between vessels departing from and returning to their ports...
January 25, 2015
This Week
Well it was a lot toastier at this week's meeting. The heat was back in running order.
President Cheryl was back and running this week too. Cheryl thanked Ellen for hosting our annual Holiday party which I must say she did a spectacular job. It was a great time, lots of great food, cozy fire and fantastic company. Also, thanks to President-Elect Linda for doing a terrific job covering for our President last week.
The Salvation Army Ringing of The Bells totals are: DRUM ROLL!!!! Dartmouth Rotary Club - $548.25, Fairhaven Rotary Club - $202.80 and New Bedford Rotary Club - $1,320.04. Great job and thank you to all that participated.
It was announced that Ron Kierstead and Orren Robbins have both resigned from the club and we wish them well. On a happier note Carl Soares was here as a guest but just for this week. He is rejoining our club so he will be a Rotarian again. Welcome Back!!
February is going to be Membership Month. We will be having a Membership Drive on February 25th at The Wamsutta Club from 5-7pm. We will provide cocktails and hors-d'oeuvres, information on what Rotary is all about, slide show and sell The Children of The Dump beads. If everyone can start thinking of who they can invite as guests so we can have a successful night of possible new Rotarian.
VISITORS AND GUESTS: visiting Rotarian from India, Dr. S.A.Senthil Kumar and Carl Soares (former Rotarian)
Upcoming events:
February 25th – Membership Drive at The Wamsutta Club
April 30th - Rotafest wine tasting event will be at The Seaport Inn in Fairhaven, Ma. Tickets are being distributed to each member. If you have not received tickets as of yet please contact Linda Silveira or Kathy Castro.
Next Week
January 28th – We will be meeting at The Wamsutta Club
One More Thing
Dogs have masters. Cats have staff.
Lisa Faria
GAM Editor