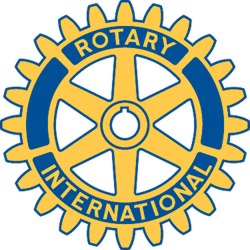 Rotary Club of New Bedford, MA - Weekly GAM
GAM...A nautical term describing the exchange of news between vessels departing from and returning to their ports...
January 18, 2015
This Week
Happy New Year!!! It was great to be back at The Wamsutta Club but it could have been a lot warmer there. Unfortunately, they were having problems with the heating system and we all got to eat with our coats on and tried to warm up but that was not possible. President Cheryl was on vacation somewhere warm while we were freezing. President-Elect Linda Silveira did a great job moving the meeting along pretty quick so we could move on to get warm.
District Assistant Governor Roger Cabral announced that there is a District 7950 Mid-Year Meeting on January 31st at White's of Westport from 8-1:30 if anyone is interested more information to follow.
We had the pleasure of exchanging our flag with visiting Rotarian from India Dr. Kumar. Dr. Kumar is a visiting scholar from India. He is here to learn new things in advanced technology. He is working in the Business Innovation Research Center at UMASS Dartmouth for 1 year and will be returning back to India to teach the students everything he has learned. It was nice to meet Dr. Kumar and hope to see him again at our meetings.
It is with great sadness that our great Rotarian Orren Robbins after 43 years of service and several years as President and Assistant Governor has decided to resign from the club. Orren will be greatly missed. Hopefully, he will visit us quite often just to help us through our loss.
VISITORS AND GUESTS: Dennis PreFontaine, visiting Rotarian from India, Dr. S.A.Senthil Kumar and District Assistant Governor from Fall River Roger Cabral
Upcoming events:
January 28th – weekly meeting TBD
April 30th - Rotafest wine tasting event will be at The Seaport Inn in Fairhaven, Ma. Tickets are being distributed to each member. If you have not received tickets as of yet please contact Linda Silveira or Kathy Castro.
Next Week
January 21st – We will be meeting at The Wamsutta Club
One More Thing
I love being married. It's so great to find that one special person you want to annoy for the rest of your life. – Rita Rudner
Lisa Faria
GAM Editor