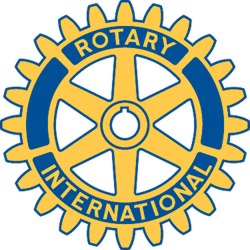 Rotary Club of New Bedford, MA - Weekly GAM
GAM...A nautical term describing the exchange of news between vessels departing from and returning to their ports...
December 13, 2014
This Week
Great Job to all Rotarians and guests who helped out at The Salvation Army to stack the toys. It was a great time and amazing what the place looks like when we walk in and to see what it looks like when we are done stacking the toys. For all that were not able to attend this was a Million Dollar Meal. You are still responsible for the $14.00 luncheon fee but the good news is that it counts as a meeting for you even though you were not able to attend.
Next Week
We will be back at The Wamsutta Club and will be wrapping the gifts for Bridgehouse children. If anyone has time afterwards we will be delivering them to Bridgehouse along with Santa.
Odds & Ends
December 24th – there will be no weekly meeting
December 31st – there will be no weekly meeting
One More Thing
A guy bought his wife a beautiful diamond ring for Christmas.
After hearing about this extravagant gift, a friend of his said, "I thought she wanted one of those sporty four-wheel-drive vehicles."
"She did," he replied. "But where was I going to find a fake Jeep?" – Funny Christmas Jokes
Lisa Faria
GAM Editor