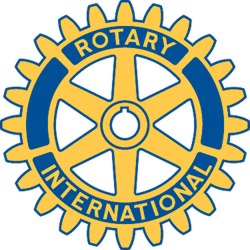 Rotary Club of New Bedford, MA - Weekly GAM
GAM...A nautical term describing the exchange of news between vessels departing from and returning to their ports...
December 5, 2014
This Week
We had a great turnout this week 20 Rotarians. Our guest speaker was Alan Wheelock from Jones River Consulting. He had a great presentation on "The Essentials of Great Mentoring". Everyone at one time or another must have had a mentor in their life. It may have been a parent, grandfather, aunt, uncle or family friend etc. Someone influenced you to be the person you are today. He explained the benefits of mentoring. Mentoring employees become more engaged with the company. It enhances their leadership skills, energizes, fulfills broadens Institutional knowledge, deepens insights etc. The most successful companies have the most engaged employees.
Marc Shpritzer – gave us an update on Breakfast with Santa. There were appx. 100 people who attended and everyone seemed to have a great time. Thank you to all of the Rotarians and non-Rotarians that volunteered their time to help out and make it a great success. The food that was left over Marc delivered to Mercy Meals which Reverand Russ Chamberlain was very appreciative.
Salvation Army Ringing of the Bells – Peter Ashworth gave us an update that we dropped the 1:00-3:00 slots. We were unable to fill them. Also, we will be donating hats and gloves to The Salvation Army.
VISITORS AND GUESTS: None
Upcoming events:
December 6th – Salvation Army Battle of the Bells
Next Week
December 10th – Salvation Army stacking of the toys (This will be a million dollar meal even if you do not attend you still do have to pay your weekly luncheon fee)
Odds & Ends
December 17th – Wrapping of the gifts for Bridgehouse children and delivering them with Santa
December 24th – there will be no weekly meeting
December 31st – there will be no weekly meeting
One More Thing
The trouble with being punctual is that nobody's there to appreciate it. – Franklin P. Jones
Lisa Faria
GAM Editor