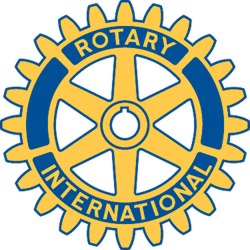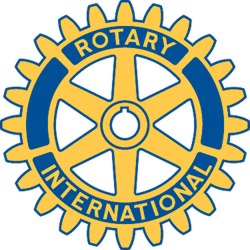 Rotary Club of New Bedford, MA - Weekly GAM
GAM...A nautical term describing the exchange of news between vessels departing and returning from its port...
2008
This week's Meeting
We will be performing our first community service project of the 2008-2009 year at MO Life. This is at 732 Pleasant Street . For those who are not aware of MO Life, this is an organization created by our soon to be District Gov Charlie Murphy. There are many aspects to the organization. Please see the website for that information www.molife.com. The part we will be playing is in the Food Pantry itself. Last time we bagged food and arranged the food so that it could be easily distributed to over 300 people each month. This is a great way to help those in the New Bedford Area that are in need.
Announcements
On July 29th, the New Bedford Rotary Club will be renting a bus to go to the Pawtucket Red Sox game. We are reaching out to local youth organizations to bring the kids in the community to the game. This is all part of Rotary International "Make Dreams Real" campaign. Please let me know if you will be attending this community service/fellowship event. Also, I will need to know how many tickets you will need and if you will be riding on the bus. Lots of area organizations will be joining us and tickets will be ordered this week.
Invoice dues went out this week. If you did not receive your invoice or if you have any questions please kindly speak with Tom Rainford and Rich Medicke.
We received thank you notes from the following organizations:
· Schwartz Center for our on-going support and donation of $1000 (part of a 5 year pledge).
· The United Way for our support of the 14th Annual Clambake
· The Salvation Army for our Donation of $524.
· Better Community Living for our support of the Tropical Sweet Temptations. Our donation also gives us 10 tickets to the event. If anyone is interested in attending, please let me know. It is a great event- don't miss it!!!!!
August 9th will be the District Family Fun event at the Barnstable Fair Ground. This will be a great event for the whole family… BBQs, dunk tanks- get to dunk the Governor. I'm working on getting Charlie Murphy up on the dunk tank; he will just pass out if his hair gets messed up.
The scholarship luncheon is on July 30th, please let Kathy Castro know if you will be attending. It is the same time and place as our regular meeting. We just have a sit down meal with the scholarship recipients.
This week Carole Johnson and Sarah Lamothe announced the new program to help raise money for Every Rotarian Every Year. This is to piggy back on Immediate Past President Jim's dedication to the cause that he strongly encouraged. If each Rotarian put away $2 each week we would all reach our goal of $100 each year. This is a voluntary giving and it goes to wonderful programs around the world and within our district. As such, one idea was to give "Grateful Giving Dollars" and "Miss You Money". The money is accompanied with a quick form that you fill out and let us know what you are grateful for or who you missed this week at the meeting.
Last Week's Meeting
It is amazing how quickly a week goes by when you are in the "hot" seat. It seems like yesterday I was writing last weeks GAM. Alas, this will be my last GAM for a while, Rotarian extraordinaire Orren Robbins has volunteered his talents to keeping you all informed. This GAM, in fact, is a collaboration of the two of us. Thank you Orren for filling in this vital role; I certainly appreciate it and I believe the readers will as well.
Our guest speaker, Officer Gary Beudoin gave an interesting demonstration to show off the newest asset of the New Bedford Police Force. It was his K-9 dog, Xtra. It is amazing how many different talents can be exhibited in domesticated canines. Xtra and his handler are an integral part of the national ATF group to keep explosives and guns off the streets of America . Very clearly, Xtra does all of his dangerous stuff for just a few "snacks". Hmmmm…. Many of us could need more employees like him. It was somewhat difficult to determine whether Xtra was more interested in Lola or vice versa, but Xtra had work to do so Lola had to take a back seat. I expect that they did exchange phone numbers or emails during their brief encounter.
Happy dollars were abundant today in honor of our guest speaker and his "explosive" sniffing dog. The money for happy dollars goes to the scholarship fund. One of the biggest contributions came from an anonymous donor who gave generously in support of Carole's "agonizing experience" of sitting next to Alan… 'nuff said.
Grateful Giving
Ellen Gitlin is grateful for "my mom & daughter are coming" this week!!!

Jenny Fialho is grateful for "dogs like Xtra" this week.
Upcoming Speakers and Important Dates
July 16th- Meeting at M.O. Life Purchase Street
July 23rd- Jay O'Brien- Special Olympics
July 30th- Scholarship Luncheon
Have a wonderful week!
Sarah Lamothe
President: The Rotary Club of New Bedford