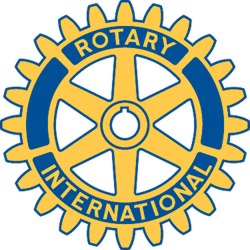 Rotary Club of New Bedford, MA - Weekly GAM
GAM...A nautical term describing the exchange of news between vessels departing from and returning to their ports...
November 22, 2014
This Week
Well we didn't quite make it to the bakers dozen only 11 Rotarians. It was quite a drop from last week's great attendance. We did not have a guest speaker this week but had an enjoyable short video about the Beads for Hope Project. The video was very informative explaining the Children of the Dump which is where all the children start out. It showed tremendous effort and determination for these children. I have included the YouTube video website below for all to review to get a full understanding of this project which we are supporting and selling the Beads for Hope. After watching the video you will see how fortunate we are. https://www.youtube.com/watch?v=P2vddEVgy7o
Marc Shpritzer – gave us an update on Breakfast with Santa. If you would like to help out at this event t please contact Marc. Also, if all could let Marc know how many tickets you have sold to have an idea of a head count.
Salvation Army Ringing of the Bells – anyone who has not signed up please contact Trine Erichsen or Peter Ashworth. There are still slots that need to be filled.
VISITORS AND GUESTS: None
Upcoming events:
November 30th – Breakfast with Santa
December 6th – Salvation Army Battle of the Bells
December 10th – Salvation Army stacking of the toys
December 17th – Wrapping of the gifts for Bridgehouse children
Next Week
November 26th – There will be no weekly meeting this week. Happy Turkey Day!!!
Odds & Ends
December 3rd – This week's meeting will be held at The Wamsutta Club. Alan Wheelock will be our guest speaker to discuss, "The Essentials of Great Mentoring".
One More Thing
Thanksgiving dinners take eighteen hours to prepare. They are consumed in twelve minutes. Half-time take twelve minutes. This is not coincidence. – Erma Bombeck
Lisa Faria
GAM Editor