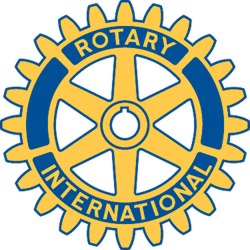 Rotary Club of New Bedford, MA - Weekly GAM
GAM...A nautical term describing the exchange of news between vessels departing from and returning to their ports...
November 16, 2014
This Week
Well I haven't seen such a fantastic turnout in awhile. We had 22 Rotarians present at our meeting and 4 visiting guests. It was great to see everyone. Our guest speakers were Major Parkhurst and Atty. Daniel DeNardis to discuss The Salvation Army and how the money is given back into the community. They discussed the Red Kettle effort which started back in 1891 by Capt. Joseph McFee which has become tradition around the world. Unfortunately, the bell ringers are no longer volunteers as it used to be. They are now paid hourly which cuts into the funds that are collected. They do have a program that anyone can sponsor a ringer for a day for an $80.00 donation which will pay for someone to ring the bell all day. The funds that are raised all year long go towards youth programs, social services, meal programs, emergency and disaster services, and local mobile feeding. Volunteers make it all possible for them to be able to do what they do for the community. If you would like more information on the Salvation Army go to: www.SalvationArmyMa.org/NewBedford
As always Orren Robbins who does a great job inducted Jerry Wheeler as our newest Rotarian and presented him with his membership information. Jerry is actually a former President of The New Bedford Rotary Club. He had joined the Rotary back in the 1970's. Happy to have Jerry back in the club and would love to maybe have him speak about how the club was back in the 1970's.
President Cheryl Barrett presented Rich Medicke with a Major Donor Paul Harris pin. Rich Medicke is a major donor at a Level 1 with the Paul Harris Foundation. As Orren said it "he is the most important people in Rotary Life". Great job Rich and Congratulations!!
Marc Shpritzer – discussed Breakfast with Santa. Marc had discussed we are in need of sponsorships. Also, if you need any tickets please contact Marc. This week's meeting is the very last for anyone to get the sponsorships in so anyone who has sponsorships please try to have them in to Marc by this week.
VISITORS AND GUESTS: Charlie Barrett, Daniel DeNardis, Gilbert Parkhurst and Sally Wheeler.
Upcoming events:
November 30th – Breakfast with Santa
December 6th – Salvation Army Battle of the Bells
December 10th – Salvation Army stacking of the toys
December 17th – Wrapping of the gifts for Bridgehouse children
Next Week
November 19th – This week's meeting will be held at the Wamsutta Club. No guest speaker has been scheduled this week. We will discuss upcoming events and follow up with Breakfast with Santa.
Odds & Ends
November 26th – There will be no Evening Social Meeting this week
One More Thing
Always be nice to your children because they are the ones that will choose your rest home. – Phyllis Diller
Lisa Faria
GAM Editor