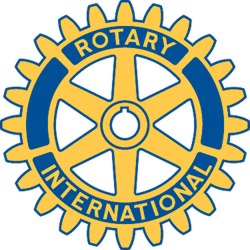 Rotary Club of New Bedford, MA - Weekly GAM
GAM...A nautical term describing the exchange of news between vessels departing from and returning to their ports...
November 9, 2014
This Week
We had quite a turnout this week. We filled almost three tables. Our guest speaker was Aaron Hubley Program Director from SMILES. SouthCoast Mentoring Initiative for Learning (SMILES) is a school based mentoring program that began in 2002. The program improves academic achievement and self-esteem. It is only a 1 hour commitment each week during the school year (September-June). They are always looking for new mentors. Aaron is currently mentoring 2 children and that is the best part of his week. Anyone who is interested in becoming a SMILES Mentor can contact SMILES at 508-679-5233.
Marc Shpritzer – discussed Breakfast with Santa. Marc had discussed we are in need of sponsorships. Also, if you need any tickets please contact Marc.
Bridgehouse Playground updates – this will be an early spring project. Alan is going to start ordering all of the materials and will need much help to assemble project once we are ready to move forward.
Upcoming events:
November 30th – Breakfast with Santa
December 6th – Salvation Army Battle of the Bells
December 10th – Salvation Army stacking of the toys
December 17th – Wrapping of the gifts for Bridgehouse children
Next Week
November 12th – This week's meeting will be held at the Wamsutta Club. Our guest speakers will be Major Parker and Atty. Daniel DeNardis from The Salvation Army to discuss what is going on with The Salvation Army. Also, we will be recognizing Rich Medicke with a Paul Harris pin and inducting Jerry Wheeler as our newest member.
Odds & Ends
November 19th – meeting will be held at The Wamsutta Club. No speaker has been scheduled to date.
November 26th – There will be no Evening Social Meeting this week
One More Thing
I love everyone! I love to be around some people, I love to stay away from others, and some I'd just love to punch right in the face! - Anonymous
Lisa Faria
GAM Editor