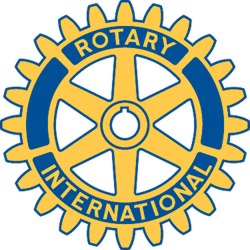 Rotary Club of New Bedford, MA - Weekly GAM
GAM...A nautical term describing the exchange of news between vessels departing from and returning to their ports...
November 1, 2014
This Week
This week's GAM will be pretty quick. We had a relaxing evening enjoying great appetizers, a couple of drinks with great friends at The Seaport Inn in Fairhaven.
VISITORS AND GUESTS: Our visiting guests were Charlie, Frank, Gerry and Joy.
Marc Shpritzer – discussed Breakfast with Santa. Marc had discussed some sponsors that had sponsored last year and asked if anyone knew them to ask if they would be interested in sponsoring again this year. The sponsorships are where we make our most profit on this event.
Bridgehouse Playground update – we may be choosing a Saturday in November to assemble playground. I will forward over additional information once a date has been set.
Upcoming events:
November 30th – Breakfast with Santa
December 6th – Salvation Army Battle of the Bells
December 10th – Salvation Army stacking of the toys
December 17th – Wrapping of the gifts for Bridgehouse children
Next Week
November 5th – This week's meeting will be back at the Wamsutta Club and our guest speaker will be Aaron Hubley Program Director from SMILES to educate us on SMILES mission.
Odds & Ends
November 12th & 19th – meeting will be held at The Wamsutta Club. No speaker has been scheduled to date.
November 26th – There will be no Evening Social Meeting this week
One More Thing
The ideal man doesn't smoke, doesn't drink, doesn't do drugs, doesn't swear, doesn't get angry, doesn't exist.
Lisa Faria
GAM Editor