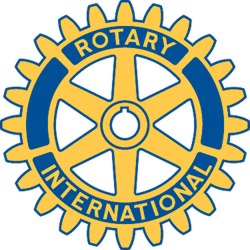 Rotary Club of New Bedford, MA - Weekly GAM
GAM...A nautical term describing the exchange of news between vessels departing from and returning to their ports...
October 5, 2014
This Week
Our guest speaker's this week were Tem Blessed and Margie McNally from next Step Living to discuss how to make your home more energy-efficient. This sounds like a great opportunity to have your home assessed and see where you can save money. They will come to your home and do a no cost home energy assessment. They have partnered with several cities and towns to help people save money from solar panels, attic insulation, LED Lighting, heating systems, new windows, etc. Also, they assess mold, moisture and safety issues in your home. There are programs out there to help finance these energy-efficient updates. Roger Cabral had his property assessed a few years ago and had his attic insulated. The total cost of the project was $2,000.00 and his cost was only $400.00. If you would like additional information contact Margie McNally at 508-367-0729 or go to NextStepLiving.com
VISITORS AND GUESTS: Fall River Rotarian Roger Cabral and former Rotarian Gerry Wheeler (possible new Rotarian)
District 7950 is holding a Foundation Dinner on November 13th at Venus De Milo.
Cocktails will be from 5:30-6:45 and dinner will be served at 7:00. There will be great speakers and should be a wonderful event.
Linda Silveira presented Tom Riley a check to Better Community Living for all of their community help and donations.
Fundraiser for Children of the Dump – the bracelets have come in and we will be selling them at the Business Expo
Community Service Projects:
Bridge Home Project will probably be a spring project. They will be moving into their new home on November 1st

Breakfast with Santa has been set for November 30th

Distribution of Turkeys with M.O. Life – more information to follow

Salvation Army Ringing of the Bells will be in December
Next Week
October 8th – this week's meeting will be held at The Wamsutta Club and our guest speaker will be Robert H. Steele author of "The Curse: Big Time Gambling's Seduction of a Small New England Town."
Odds & Ends
October 15th – this week's meeting will be the New Bedford Chamber of Commerce Business Expo which will be held at White's of Westport. There will be no luncheon meeting that day. Kathy Castro is looking for one more volunteer to cover the booth from 9:30-12:00.
October 23rd - this week's meeting will be held on Thursday instead of Wednesday at White's of Westport at the same time as our regular meeting 12:15. Area 7 is holding a joint club meeting. Our speakers will be Paulette Boudrot and Terri Fitch who will talk about the Foundation and its work around the world.
October 29th – this will be our Social Evening Meeting. Location - TBD
One More Thing
According to most studies, people's number one fear is public speaking. Number two is death. Death is number two! Does that sound right? That means to the average person, if you go to a funeral, you're better off in the casket than doing the eulogy. – Jerry Seinfeld (YEP)
Lisa Faria
GAM Editor