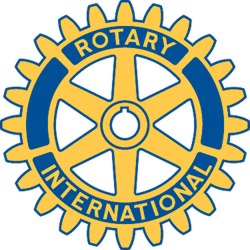 Rotary Club of New Bedford, MA - Weekly GAM
GAM...A nautical term describing the exchange of news between vessels departing from and returning to their ports...
September 29, 2014
This Week
This week's GAM will be pretty quick. This was our social evening meeting which was held at President Cheryl and Charlie's home. What a great home and beautiful view we had. We got to test Cheryl's famous Corn Chowder and she had every right to brag about it. Also, we had crackers and cheese, chips and salsa along with make your own tacos which were absolutely delicious. It was a very nice and relaxing time.
Next Week
October 1st – we are back to The Wamsutta Club and our guest speaker will be Kenneth Ramos and Scott Durkee from the City of New Bedford Energy Office.
Odds & Ends
October 8th – this week's meeting will be held at The Wamsutta Club and our guest speaker will be Robert H. Steele author of "The Curse: Big Time Gambling's Seduction of a Small New England Town."
October 15th – this week's meeting will be the New Bedford Chamber of Commerce Business Expo which will be held at White's of Westport. There will be no luncheon meeting that day. If all could volunteer a shift to man the booth this will be considered your attendance for this week's meeting. Shift schedule will be e-mailed.
October 23rd - this week's meeting will be held on Thursday instead of Wednesday at White's of Westport at the same time as our regular meeting 12:15. Area 7 is holding a joint club meeting. Our speakers will be Paulette Boudrot and Terri Fitch who will talk about the Foundation and its work around the world.
October 29th – this will be our Social Evening Meeting. Location - TBD
One More Thing
My mother never saw the irony of calling me a son of a bitch. – Jack Nicholson
Lisa Faria
GAM Editor