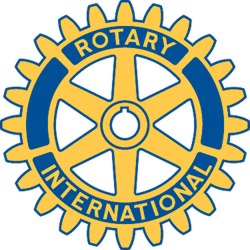 Rotary Club of New Bedford, MA - Weekly GAM
GAM...A nautical term describing the exchange of news between vessels departing from and returning to their ports...
September 22, 2014
This Week
This week's meeting was held at The Wamsutta Club and our guest speaker was Patricia Saint Aubin who is running for State Auditor. This was a very informative meeting. Patricia discussed what changes she would like to bring into office and what was not being done. She has a very impressive resume from her school years to her working career in the banking field. Her dad was well known in the New Bedford area and was very active in the New Bedford Rotary Club. She is a hometown kid from this area and has very fond memories growing up here. She currently lives in Norfolk with her husband but still feels like this is home to her. She is just a hometown kid with honesty, earnest and wants to make changes for the better with our tax dollars. For additional information on who Patricia Saint Aubin is please go to www.PatriciaSaintAubin.com:
Voting is November 4th get out there and vote.
VISITORS AND GUESTS: In addition to Patricia Saint Aubin we had a visiting Rotarian Melissa Wolf from the Cayman Islands. I had the pleasure of sitting at the same table with Melissa and discussing some of the things that her club does. They are very serious about fines they seem to fine for everything. She said they make lots of money with the fines. Also, she discussed one of their biggest fundraisers which raised more than $250,000.00 dollars and it's called "Rotary Roundup". They dress up as cowboys and get intoxicated and spend lots of money. Thought this was a great idea.
Schwartz Center Walkathon – Carole wanted to thank everyone that donated to her team. There was a great turnout for the walk and great day for the walk. Carole said she did walk but there have been no witnesses to this and no pictures were provided so we have to take Carole's word on this. The final total on what was raised for the Schwartz Center is not in as of yet.
Gil Reis has tendered his membership and all would like to wish Gil well. Stu Lawrence has graciously accepted to fill Gil's position on the Board of Directors. Thank You to Stu!!
Marc Shpritzer – discussed Breakfast with Santa. The date has been set for November 30th and this will be held at The YMCA. He asked that anyone that has an interest in volunteering and would like to be on the committee to let him know. Trine, Ellen and Tara volunteered at the meeting. Any additional volunteers would be greatly appreciated. It was also suggested maybe inviting the Bridge Home staff and children to this event which was a great idea.
Next Week
September 24th – This week's meeting will be our Social Evening Meeting which will be held at President Cheryl and Charlie's home. Hope to see everyone there.
Odds & Ends
October 1st – meeting will be held at The Wamsutta Club and our guest speaker will be Kenneth Ramos and Scott Durkee from the City of New Bedford Energy Office.
One More Thing
THE FIVE DAYS after the weekend are always the most difficult.
Lisa Faria
GAM Editor