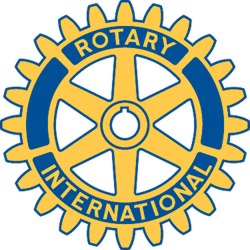 Rotary Club of New Bedford, MA - Weekly GAM
GAM...A nautical term describing the exchange of news between vessels departing from and returning to their ports...
September 7, 2014
This Week
This week's weeks meeting was a classification speech from our own fellow Rotarian Kendra Strangis. Kendra grew up in the Sassaquin area and had a very inspirational story. Kendra is a very motivated woman who while working attended school to get herself where she is now. She is the Human Resource Director at the YMCA. She trains, internal training programs, HR policies, sexual harassment, payroll, etc. It wasn't very easy for her but she strived for what she wanted and got there. She did state she was a challenging teenager but I believe that is what made her the person she is today. She met her husband 4 ½ years ago and has 2 stepchildren which I am sure keeps her schedule very busy at times.
Schwartz Center Walkathon - Sunday September 14th. We will be supporting Carole's team. Anyone who wishes to walk please contact Cheryl to sign up. This will be one of our Community Project Service's and does count as a makeup. I walked for the first time last year and it was a fun event.
New Bedford Chamber of Commerce Business Expo – The Board has agreed to purchase space at the Business Expo on Wednesday October 15th @ White's of Westport. We will be looking for volunteers to man the booth for this event. There will not be a regular meeting that day if we can all pitch in for a shift that will be our meeting. More information to follow.
Bridge Home Project – the playground project has been postponed until October. We are still waiting for approval to move forward with project.
Breakfast with Santa – a date has been set for November 30th. More details to follow.
Children of the Dump beads - the Board has approved in purchasing a bulk of bracelets that are made from recycled wallpaper so each bracelet has its own unique design to them. We will be selling them at each of our events.
Next Week
September 10th – Meeting will be held at The Wamsutta Club and we will be inducting our 3 new members Kendra Strangis, Peter Ashworth and Joseph Andrade.
Odds & Ends
September 17th – Meeting will be held at The Wamsutta Club and our guest speaker will be Patricia Saint Aubin who is running for State Auditor.
September 24th – Meeting will be our Social Meeting which will be held at President Cheryl and Charlie's home
One More Thing
I've had so much plastic surgery, when I die they will donate my body to Tupperware - Joan Rivers
Lisa Faria
GAM Editor