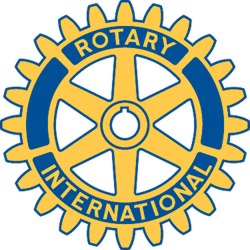 Rotary Club of New Bedford, MA - Weekly GAM
GAM...A nautical term describing the exchange of news between vessels departing from and returning to their ports...
August 17, 2014
This Week
Our guest speaker was Andrea N. Lague the nursing supervisor for the Health Department at the City of New Bedford. Andrea gave a very informative presentation discussing mosquito control and ticks. She explained how mosquitos spread, how to control the population and the serious diseases that they carry. The two most serious diseases from mosquitos in our area are Eastern Equine Encephalitis (EEE) and West Nile Virus (WNV). Ticks also carry diseases which we were informed on how to protect our self's and the best way to remove a tick.
For additional information go to:
www.mass.gov/MosquitosAndTicks or www.BristolCountyMosquitoControl.com
Alan Freitas - the Bridge Home cookout will be held this Saturday August 23rd at 12:00pm at Alan and Joy's home. The Bridge Home staff and children will be arriving around 12:00pm. This will be one of our Community Service Project's for our club. Hope to see everyone there.
Mark Treadup - The New Bedford High School's Community Project is looking for volunteers to help paint some areas in the High School and help with some landscaping on August 22nd, 23rd and 24th between 8:00 and 4:00pm. Anyone can sign up for a 2 hour shift.
If interested in volunteering you can sign up at: http://tinyurl.com/mu73hl6
PawSox event on August 20th - The Rotary Club has agreed to purchase tickets for donation.
Little Theatre – If everyone can let Cheryl know if you or anyone is interested in purchasing a subscription at a discounted price please contact Cheryl @ CABarrett@firesystemsinc.net.
Schwartz Center Walkathon - Sunday September 14th. Registration will begin @ 8:30am. Additional information will be provided. This will be one of our Community Project Service's. I walked for the first time last year and it was a fun event. What a great turnout of people who walked and lots of fun.
New Bedford Chamber of Commerce Business Expo – The Board has agreed to purchase space at the Business Expo on Wednesday October 15th @ White's of Westport. We will be looking for volunteers to man the booth for this event. More information to follow.
Next Week
August 20th – Meeting will be held at the Wamsutta Club. We will be presenting our annual scholarships. Our guest speaker is a scholarship recipient who is now attending graduate school. If everyone could let Kathy know if you will be able to attend please email her @ monet7@verizon.net. We need a final count since this will be a sit down meal. Would love to see everyone there and give a warm celebration to the students, families and local school administrators.
Odds & Ends
August 23rd – Bridge Home cookout at Alan's House
August 27th – Monthly social meeting will be held at Cheryl & Charlie's home
September 17th – Meeting will be held at The Wamsutta Club and our guest speaker will be Patricia Saint Aubin who is running for State Auditor.
One More Thing
How do you get a sweet little 80-year-old lady to say the F word? Get another sweet little old lady to yell "BINGO!"
Lisa Faria
GAM Editor
?