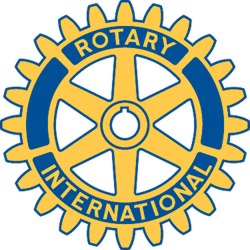 Rotary Club of New Bedford, MA - Weekly GAM
GAM...A nautical term describing the exchange of news between vessels departing from and returning to their ports...
August 7, 2014
This Week
Our guest speaker was Joe Ferreira who is running for Governor's Council. It was great to meet Joe whose qualifications to run for Governor Council were quite impressive. He was a Police Chief for 30 years and just retired in June 2014. An attorney for over 20 years, Special Assistant District Attorney and former Superior Court Law Clerk. He graduated from Bryant University, Foxboro Municipal Police Academy and UMASS Law. He also has volunteered for several organizations throughout his career. For additional information of who Joe really is please go to www.Joeforgovco.com.
Alan Freitas - the Bridgehouse playground Community Service we are still waiting for the go ahead from them to start the assembly. Also, we will be having a Bridgehouse event on August 23rd at Alan & Joy's home. It should be lots of fun for all to do boat rides, games, food etc. I did miss the event last year but all that attended said that it was a wonderful time and the pictures did show that.
Mark Treadup - a Community Service for the New Bedford High School they are looking for volunteers to help paint some areas in the High School from August 22-24. I will forward additional information for anyone interested in volunteering.
Pam Maloney – Paw Sox event on August 20th additional information will be forwarded
Next Week
August 13th – Meeting will be held at the Wamsutta Club and our guest speaker is Andrea Lague from the City of New Bedford Health Department
Odds & Ends
August 20th - Meeting will be held at the Wamsutta Club, we will be presenting out annual scholarships.
August 23rd – Bridgehouse event at Alan's House
August 27th – Monthly social meeting will be held at Cheryl & Charlie's home
One More Thing
Women are crazy. Men are stupid. The main reason why women are crazy is because men are stupid.
George Carlin Quote
Lisa Faria
GAM Editor