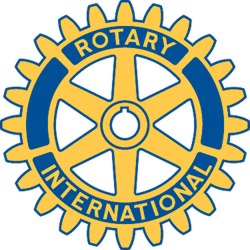 Rotary Club of New Bedford, MA - Weekly GAM
GAM...A nautical term describing the exchange of news between vessels departing from and returning to their ports...
August 4, 2014
This Week
I would like to thank everyone for the great turnout for our District Governor Valerie Perry. She considers our club her club. Valerie was happy to be back visiting our club. It was very informative for all of us that were in attendance. She discussed how she had got involved with Rotary International and how things really connected with her. She climbed the ladder with hard work and dedication which started with assisting Charlie Murphy when he was District Governor. She became Charlie's right arm and possibly his left. J
All in attendance were given pins from Valerie with the theme for Rotary International 2014-2015 "Light Up Rotary". The goal is to work on membership, eradicate polio, club mentoring program and increase training for club officers. Also, Valerie had nothing but great compliments for our own president Cheryl Barret. We are so lucky to have such a great person representing or club.
Next Week
August 6th – Meeting will be held at the Wamsutta Club and we will be having a club assembly
Odds & Ends
August 12th – Board Meeting at the Hathaway Manor. (all are invited to attend and will count as a make up)
August 13th – Meeting will be held at the Wamsutta Club. Our guest speaker will be Andrea Lague from the City of New Bedford nurses.
August 20th - Meeting will be held at the Wamsutta Club, we will be presenting out annual scholarships.
August 27th – Monthly social meeting place TBD
One More Thing
A presser in a tailor shop arrived one morning wearing a good sized diamond ring. One of the tailors noticed the sparkler and asked about it. "My mother-in-law gave me a thousand dollars before she passed away. She said that when she dies, I should buy a beautiful stone. So I did!
Lisa Faria
GAM Editor