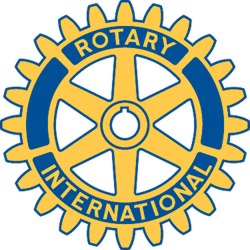 Rotary Club of New Bedford, MA - Weekly GAM
GAM...A nautical term describing the exchange of news between vessels departing from and returning to their ports...
JUNE 1, 2014
This Week
Lots of fun at our Social Evening at the Seafire Bar & Grille. The Hors d'oeuvres were delicious and the drinks weren't too bad either. We had several guests amongst us Katie Spavento, Frank Faria, Jerry Dupont, Joy Freitas and our honorary member Julie Lariviere. As always guests, significant others, spouses and potential members are always welcome at our meetings.
New Rotary Club Fundraiser:
Alan announced a great idea for a new fundraiser. He has already spoken to Rebecca from the Seaport Inn about scheduling possibly a Thursday evening at the Seaport Marina which is a tent out back behind the Seaport Inn. Advertising and printing flyers that we are having a fundraiser and a certain percentage of the proceeds will go to the New Bedford Rotary Club. Alan also volunteered his Band which is #1 on the charts these days to play at the fundraiser. All we would have to do is get the word out about this fundraiser.
Thank you Gift for RotaFest wine and food donors;
Alan brought the framed certificates to the evening meeting which came out wonderful. Great job Alan. If you were unable to make that meeting, please try to connect with Alan to pick up the certificates to deliver to sponsors and restaurants.
RotaFest 2015:
The date has been confirmed for next year's Rotafest April 30th 2015. Also, we were told that Seafire Bar & Grille has confirmed that they will be one of our food vendors for next year. The planning has already started for next year's event. I believe Linda Silveira is chairing the event so everyone watch out the whip is coming out for next year's event.
Next Week
June 3rd will be our monthly Board Meeting at Hathaway Manor. All are invited (counts as a makeup). June 4th our own Eric Ouelette will be doing his classification talk. (Thank you for volunteering)
June 11th Dr. Pia Durkin will be our guest speaker should be a very informative meeting anyone wishing to invite others to attend we are opening it up to others.
June 26th – Installation of Officers for Rotary year 2014-2015 will be an evening meeting (location TBD)
One More Thing
There are four animal species a woman needs in her life. Jaguar in her garage, mink in her closet, tiger in her bed and of-course a donkey to pey her bills!
Lisa Faria
GAM Editor