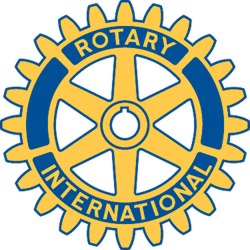 Rotary Club of New Bedford, MA - Weekly GAM
GAM...A nautical term describing the exchange of news between vessels departing from and returning to their ports...
APRIL 11, 2014

This Week
.With (President-to-be) Cheryl at the helm because of Alan's absence, we had a somewhat shorter meeting composed of a lot of important discussion about the abundance of April activities and the up-coming May 1st RotaFest fund-raiser. Closing in quickly RotaFest needs plenty of members help and support - you know, ticket sales, auction items, sponsorships and food donators. Be sure to look at Michelle's email earlier today.
Also, don't forget - a final plug for this weekend's District Assembly in Newport, and the May 2nd District Conference still open to anyone interested, with the tab being picked up by our Club for all atttendees to either event.
It was also reported that RCNB has nominated New Bedford's Pizza Professional, Nelson Hokart-Lotz, for the Outstanding Community Volunteer Award competition coming up in May.
By the way - nice to have Beatriz and Trine with us this week.
Next Week
Remember - Wednesday the 16th we are co-sponsoring the Chamber Business After Hours with the BayCoast Bank at their William Street and Purchase Street location. This is a 5:00-6:30 PM event. The week after, April 23rd, we will meet at noon at the Schwartz Center for Children, on Posa Place off Old Westport Street in Dartmouth.
Odds & Ends
Speaking of the Schwartz Center - guess what? Beatriz passed out colorful flyers announcing their annual "Fishing for a Cause" June 2o and 21st fishing tournament and "Seaside Dinner". Need more info? Call 508-996-3391 and ask for Beatriz.
Don't forget the Swizzzle Stick Lounge spring festivities on Saturday evening, April 19th. Alan and Joy are having this party catered so they need to know if you will be attending. See Alan's April 11th email for more detail
One More Thing
Going through some old (from the 1980's) files yesterday I came across a poemthat had been sent to me thirty years ago - "The winds of Fate" - "One ship drives east and another drives west, with the self-same winds that blow. 'Tis the set of the sails and not the gales, which tells us the way we go. Like the winds of the sea are the ways of fate, as we voyage along through life; 'Tis the set of a soul that decides its goal, and not the calm or the strife. " Think about it!
Orren Robbins
GAM Editor