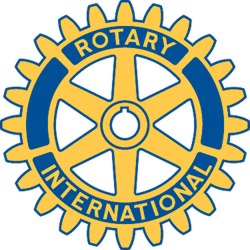 Rotary Club of New Bedford, MA - Weekly GAM
GAM...A nautical term describing the exchange of news between vessels departing from and returning to their ports...
MARCH 21, 2014

This Week
Another good attendance day and another informative program presented by David Fringulli and Christopher Jerrier who introduced us to the Eliot Community Services' Douglass Academy that we find is just down the way at 163 County Street.
Douglass Academy is a home for up to fifteen 'at risk' boys in the 14 to 18 year old range. Its goal is to help these young men to become good members of their community through a program aimed at building a sense of 'self respect', and learning the value of education and the needs of skills for successful job finding.. As with most non-profits volunteers are always welcome. For more inofo callChris at 508-742-9450 or look them up at cjerrier@eliotchs.org
ALSO - Not wanting St. Patrick's Day go un-recognized, Mark O'Treadup gave us a brief what, where, when, why, how quiz Irish joke session, with the winning prize of two bars of Irish Spring soap going to Linda O'Silveira who got thwe most correct answers.
Next Week
No Wamsutta meeting at noon, but our monthly social gathering which will be from 5:00PM to 6:30PM Wednesday the 26th at the Seafire Restaurant on N. Water Street downtown.
Odds & Ends
Still time to book a spot at one of the District events listed on Alan's March 12th e-mail, and in last week's GAM.
ROTAFEST is just about six weeks away - Members are urged to contact food suppliers recruited last year to get them back on board for our May 1st fund-raiser. SELL THOSE TICKETS - don't forget - every ten you sell gets YOU one ticket for FREE!
The 3:00PM visit to present the Interact Club of the Global Learning Charter Public School its official Rotary International Certificate of membership, a beautiful pennant and pins for all members, was a very nice event. Our members attending eith Alan were Nancy, Cheryl, Carole, Ellen, Tom, Ron and me. Assistant Governor Roger Cabral and past District Governor Charlie Murphy, also attended.
One More Thing
A vain clergyman asked an old man how he had enjoyed his sermon. "I like one passage at the end very much," said the old man. "Which was that?" asked the clergyman. "The one from the pulpit to the vestry," said the old man.
Orren Robbins
GAM Editor