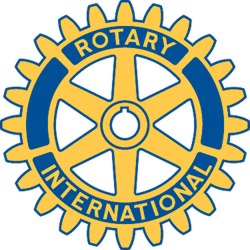 Rotary Club of New Bedford, MA - Weekly GAM
GAM...A nautical term describing the exchange of news between vessels departing from and returning to their ports...
MARCH 1, 2014

This Week
Happy to note that we had a very good Club turn-out at the Salvation Army Annual Voulenteer Appreciation Luncheon. As usual the Riccardi's food was plentiful and delicious. While it didn't seem that we were actually recognized as WINNING the Battle of the Bells, the program does show that once again the Rotary Clubs handily beat each of the other ten groups named. Fairhaven and Dartmouth Rotary were also recognized as sharing in this success.
Also, you probably saw the picture of Alan and Joy and their dog Dorado on page three of Thursday's Standard-Times - with Alan very remorsefully reporting upon the recent loss of their dearly loved fifteen year old pet that had joined the Battle of the Bells fund-raiser with them for many years.
Next Week
Back to the Wamsutta - and, the start of a new month means the board meeting will be held on Tuesday, March 4th. Good idea to join the board if you need a make-up.
Odds & Ends
Alan has single-handedly been on a membership and attendance drive, as you probably know. While it has meant the loss of David and George, it has stirred others into improving their attendance percentage.
Time's quickly closing in on May 1st's RotaFest event. Start making those contacts for tickets, auction items and support sponsorships.
One More Thing
Charlie: - "I disapprove all brutal sports, prize fighting, fishing..... Marley: - "Good heavens! How can you name those two sports in the same breath?" Charlie: - "Why not? Isn't it the object of both pugilist and angler to land a hook to the jaw?"
Orren Robbins
GAM Editor