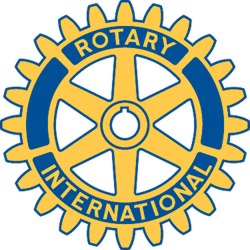 Rotary Club of New Bedford, MA - Weekly GAM
GAM...A nautical term describing the exchange of news between vessels departing from and returning to their ports...
DECEMBER 5, 2013
This Week
Well. it's been a bit since we've had a GAM - partly becausewe've not had a real meeting, and partly because I am a bit stubbon (maybe more than a bit) now that I think about it.
Any way - this week we did meet, eat and greet - getting a Breakfast with Santa update, and getting prepared for the Battle of yhe Bells on Saturday, December 7th.
Marc reports that Breakfast with Santa was successful - bringing in almost $2,000.00 and thanks to
Michelle, Dan, Tara, Kathy, Rich, Mark, Carole, Alan, Cheryl, Joan Menard, Lori Biggs, and especially Dr. Bill (Santa Langclaus).
Cheryl put in a last minute reminder of the Battle of the Bells, noting that there are still a couple of openings. If you can help, please give her a call. Lack of someone at all doors means loss of donations much needed by the Salvation Army.
VISITORS AND GUESTS TODAY - BSA leader Eric Oulette, and Atty. Russ Whynacht.
Next Week
Wednesday, Dec. 11th is our work day at the Salvation Army HQ. Always accompanied by a delicious pizza lunch this thus becomes a Million Dollar Meal which means a $14 payment by ALL members whether at the event or not.
UPCOMING - December 18th - Bridge House gift wrapping at the Wamsutta and a visit to the Bridge House with Santa Claus to bring the gifts to Bridge House children right after the meeting.
December 25th, no meeting. - January 1st, 2014, no meeting. - January 8th, Yankee Swap. - January 15th, induction of four new members.
Odds & Ends
Alan reported approval of a $500.00 contribution to the Ocean Explorium was made at the Tuesday evening Board Meeting.
The Freitas family winter social at the Swizzle Stick Lounge is now scheduled for February 1st.
November 100%-ers: Cheryl, Dan, Kathy, Lisa, Alan, Paula, Carole, Ron K., Michelle, Stu, Rich, Tom, Orren, Marc, Mark, Nancy, Ron M.
One More Thing
Definition - Christmas - A widely observed holiday on which the past nor the future is of so much interest as the present.
Orren Robbins
GAM Editor